News story
UK reservists train Ugandan soldiers
British Army reservists have been training soldiers of the Ugandan People's Defence Force.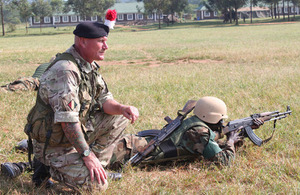 Moving through the African bush, keeping out of sight in the sweltering equatorial sun, the camouflaged soldiers move into position. Lying down amongst trees to keep concealed, they train their AK47 rifles over the dusty track beneath them.
As they settle, the forest noise of insects and birds disturbed by their approach rises in volume absorbing them into their midst. The ambush is set; all that needs to happen is for the insurgents to walk through, triggering it.
The soldiers are from the Ugandan People's Defence Force (UPDF) and this is the culmination of their 2 weeks training with a team of UK reservists from 4th Battalion the Mercian Regiment (4 MERCIAN), who have been deployed to Uganda in a Short-Term Training Team role. This is part of a wider effort to increase the role of the UK Reserve Forces both on major operations and smaller deployments.
The UK reservists have been training the Ugandan soldiers in basic infantry and counter-insurgency tactics.
Lieutenant Colonel Chris Carter, Commanding Officer of 4 MERCIAN, said:
This is a great example of the contribution that reservists can make - making use of their military experience, often combined with civilian skills.

The team from 4 MERCIAN has continued to build on the rapport established with the UPDF last year, and we are seeing a real increase in the capability of our Ugandan partners.

The opportunity to work with their Ugandan colleagues is a great experience for the 4 MERCIAN team - both militarily and personally.
A total of 28 reservists have deployed on this mission, training 1,800 Ugandan troops. The training has consisted of traditional tactics such as how to attack an enemy position and also peace keeping procedures of interacting with the local population and female engagement.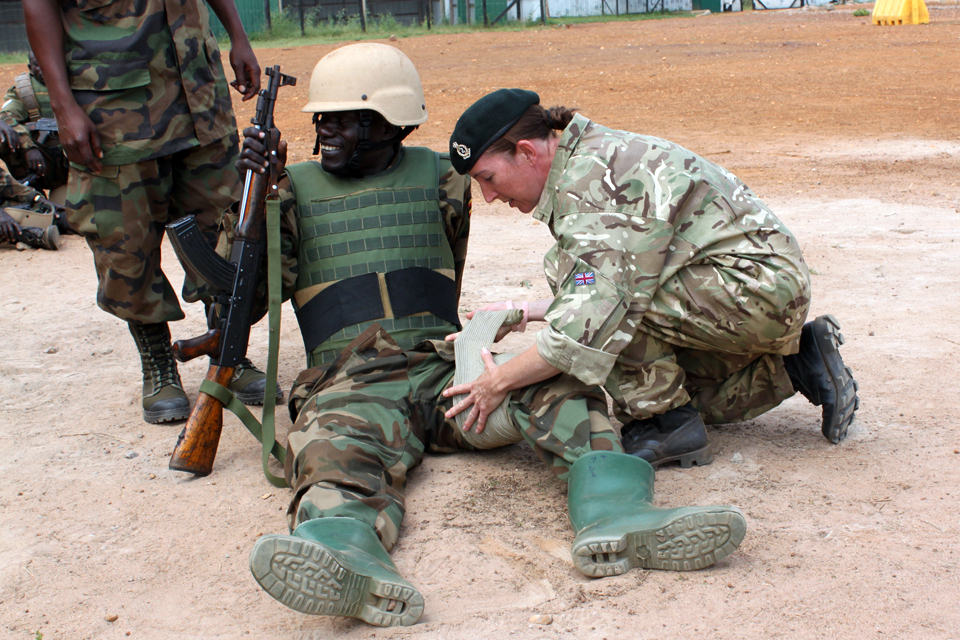 Training has been for privates and commanders in the Ugandan rifle companies and the headquarters staff who command them on operations.
The UPDF is involved in several African Union and UN missions across Africa and the Ugandan troops are widely respected for their capability.
Over the past 3 months they have received training from American, French and Dutch troops before the British deliver the final fortnight of training, which culminates in a 2-day field exercise after which the soldiers are deployable on UN and African Union peacekeeping missions.
The British Army reservist training team members range in rank from Lance Corporal up to Lieutenant Colonel and are predominantly from 4 MERCIAN, based across the West Midlands.
In the last 3 years they have deployed soldiers to Afghanistan, Iraq and Cyprus, mobilised for the 2012 Olympics and been on exercise to Denmark, USA, Cyprus, Italy, Northern Ireland as well as Uganda.
Corporal 'Matty' Matthews, of A Fusilier Company, based in Birmingham, is a Network Gas Engineer in civilian life. He is a natural when it comes to training others, be they recruits from Birmingham or Ugandan soldiers with operational experience. He said:
I have learnt a lot over the years and I really enjoy passing on my military skills and knowledge. My ambition is to keep doing what I am doing.
The UK's Reserve Forces play a vital part in our nation's defence. Find out how you can get involved and what is on offer for Reserves.
Published 12 September 2013