UK Prime Minister to take your questions on YouTube
You are invited to submit questions to Prime Minister David Cameron about foreign policy, national security and how he views the present situation in the Middle East.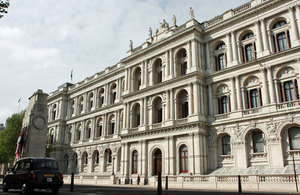 In addition, you can also submit questions about issues related to domestic policy, so if you're curious about the economy, education, health, or the big society, just go to www.youtube.com/worldview to submit your question in either video or text.
You can also tweet in your question using the hashtag #askthePM in your tweet, and it will automatically be added to the YouTube World View queue.
This Thursday, Mr Cameron will sit down for a special interview and answer a range of the most popular questions submitted by you. The deadline to submit your question is midnight GMT on Tuesday 22 February.
Published 21 February 2011