UK music: on a mission to understand Japan
25 British music companies visited Japan earlier this month a bid to understand the world's second largest music market.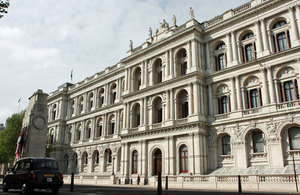 Participating companies included Gary Barlow's new company Future Records; Robbie Williams' management company iE Music; Illa State Records, co-owned by MOBO award-wining rapper and founder of the Hip Hop Shakespeare theatre company, Akala, and FAADA, Elroy 'Spoonface's record management company.
The purpose of the mission was to equip delegates with the knowledge required to navigate their way through one of the more complicated international sales environments and to help them get started in Japan.
During three hot days in Tokyo, the delegates took part in a range of activities arranged by UKTI's Japan office and the British Phonographic Industry (BPI). The visit included contributions from more than 20 Japanese label and music executives; a presentation by UK delegates to over 130 music industry professionals; three separate showcase events by Japanese bands, plus a visit to the Summersonic Music Festival, which included British acts Richard Ashcroft and Orbital.
Keys to the world
The delegates were a mix of indie labels, production companies, artist management, publishing companies and even a British music school searching for new students from Japan.
For from being merely a research trip, a number of UK companies actually closed deals in Japan as a result of the mission. Darren Suckling of Tech Music Schools, said:
"Our trade mission to Japan was a great success as it enabled us to make some great contacts in Japan. We hope that all of the positive meetings (22 in 5 days) come to fruition."
Hugh Gilmour of Gilmour Design and Sounds of Caligula Recordings was also full of praise for his time in Japan, saying:
"Being a part of the mission and the help and guidance given by those at the BPI, UKTI and also at the British Embassy, gave me invaluable information and greater confidence in how I approached the people I met in Tokyo. As everyone I spoke to discussed working and collaborating with me in the future, I certainly intend to return to Japan in the future, on business or otherwise."
Search the news archive
Published 26 August 2010