World news story
UK Mission to the UN hosts UK delegation at the 58th IAEA General Conference
A strong UK delegation drawn from government and the UK nuclear industry represent the UK at the International Atomic Energy Agency's 2014 General Conference
22-26 September, 2014, United Nations headquarters, Vienna
Delegates from over 160 International Atomic Energy Agency Member States attended the Agency's most important event of the year. The UK was represented by industry experts from the Department of Energy and Climate Change, the Office for Nuclear Regulation and from 15 companies drawn from the UK nuclear industry.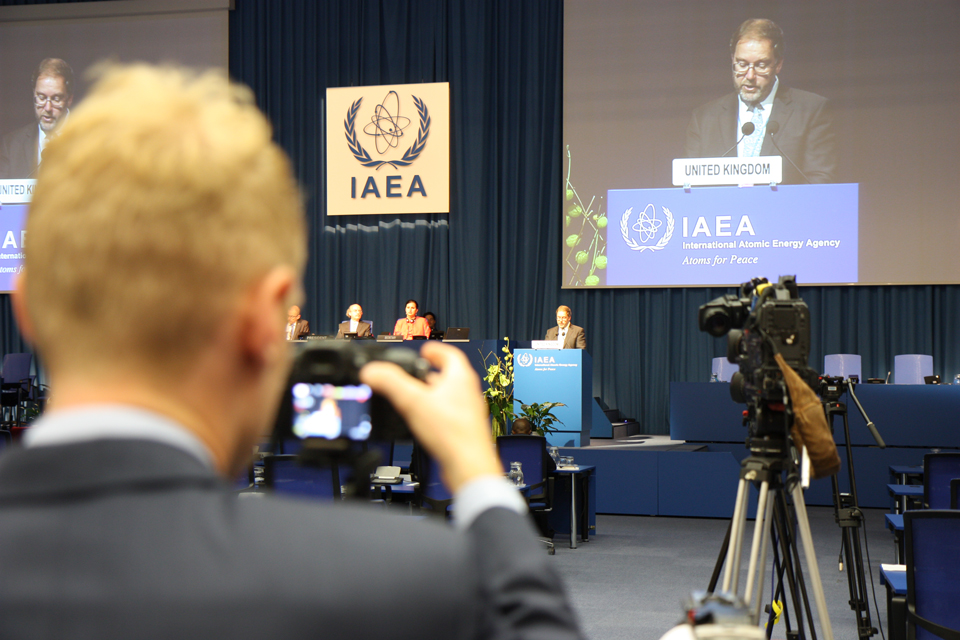 The UK's national statement to the conference was delivered to the Plenary Session by Professor Robin Grimes, the Chief Scientific Advisor to the Foreign and Commonwealth Office and this year's head of delegation. Professor Grimes used this opportunity to stress the UK's continuing commitment to lead in the fields of nuclear safety, emergency planning and nuclear security. You can read the full statement here.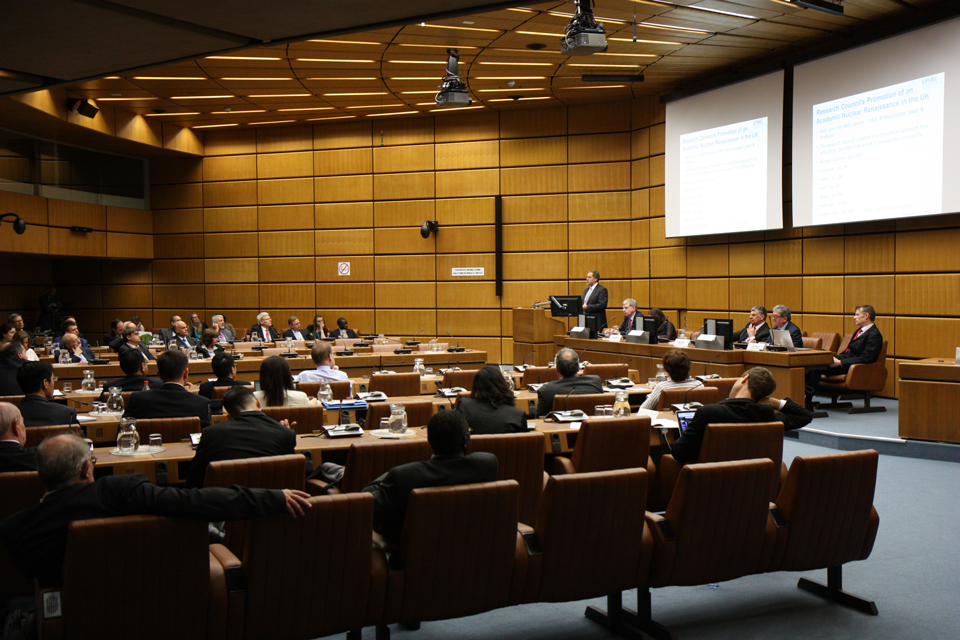 Professor Grimes also led a side event highlighting our national experience of new build nuclear facilities, with particular focus on financing and safeguards. Professor Grimes joined Susan le Jeune d'Allegeershecque, HM UK Permanent Representative to the UN, at a session of the Women in Nuclear group where he spoke about the UK's efforts to secure the "best and the brightest" for the next generation of nuclear scientists and specialists. During the week, Professor Grimes held constructive discussions with the IAEA Director General Mr Yukiya Amano before visiting the IAEA analysis laboratories at the Seibersdorf facility on the outskirts of Vienna.
The UK Delegation held multiple bi-lateral meetings alongside the formalities of the conference with nuclear colleagues from other national authorities. These meetings included the signing of a number of Information Exchange Agreements between the UK ONR and corresponding counterparts from other IAEA Member States.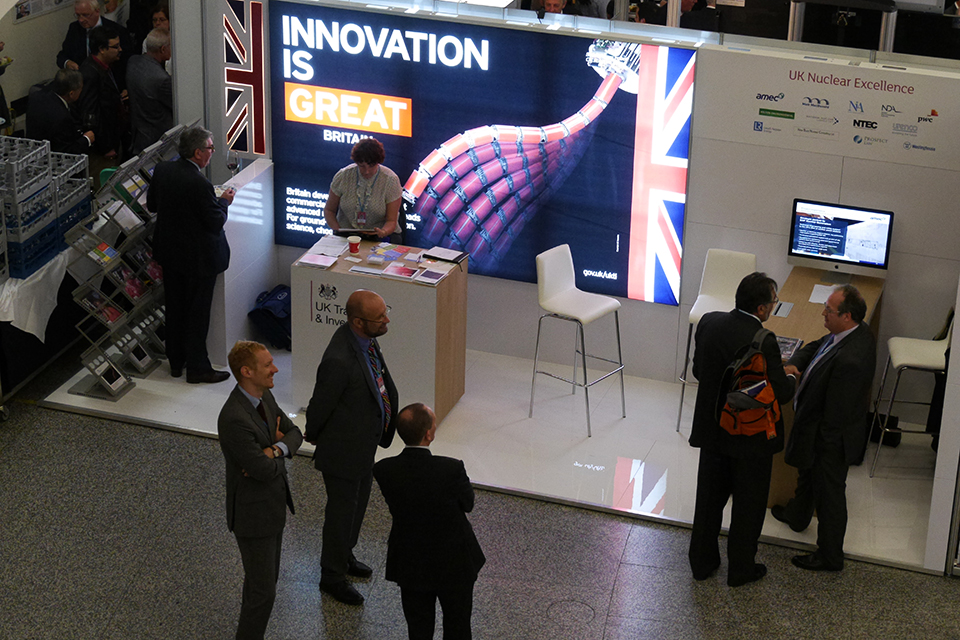 Our national nuclear industry employs over 60 000 highly trained individuals across the UK. During the conference, UKTI joined fellow nuclear industry representatives from around the world in a week-long trade exhibition that ran in parallel to the Conference. The UK stand showcased our national expertise in nuclear education and training, research and development and reactor technologies.
Published 14 October 2014