Professor Robin Grimes FRS FREng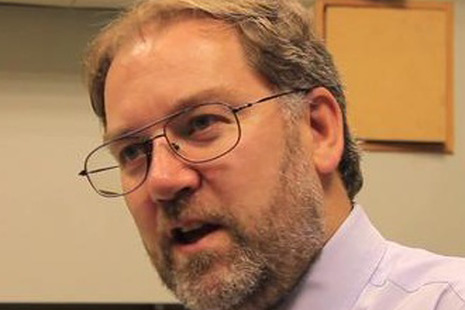 Biography
Robin Grimes was appointed as the Ministry of Defence Chief Scientific Adviser on nuclear science and technology matters in October 2017. Robin was the Foreign & Commonwealth Office Chief Scientific Adviser from February 2013 to August 2018. He is currently Professor of Materials Physics at Imperial College. His research focuses on the use of high performance computing techniques to understand the behaviour of materials for energy applications.
MOD Chief Scientific Adviser (Nuclear)
The Chief Scientific Adviser (CSA) Nuclear is the Ministry of Defence's (MOD's) principal adviser on nuclear science and technology matters. The CSA (Nuclear) reports to the Chief Scientific Adviser, and is a member of the and Defence Nuclear Executive Board and Investment Approvals Committee (for nuclear matters).
Responsibilities
MOD Chief Scientific Adviser (Nuclear) is responsible for:
ownership of the MOD's nuclear science and technology programme
advising ministers and senior officials on nuclear science and engineering matters
international strategic nuclear science and technology collaboration
support to nuclear procurement activities
The MOD CSA role is held by Professor Dame Angela McLean.
Previous roles in government
FCO Chief Scientific Adviser
Announcements