UK Minister "welcomes" Israel's intention to withdraw from Ghajjar, Lebanon
Minister for the Middle East Alistair Burt has spoken following an announcement by the Israeli Security Cabinet that Israeli forces will withdraw from Northern Ghajjar in Lebanon.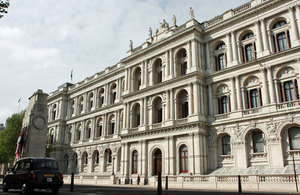 This is in line with their responsibilities under UN Security Council Resolution 1701.
Speaking after the announcement, the Minister for the Middle East said:
"I welcome this announcement. It is a positive development, and a sign of progress in the region. We call on Israel and the UN to work together to agree practical measures to implement this proposal as soon as is possible.
We continue to call on all parties to fulfil their obligations under UNSCR 1701".
Published 18 November 2010