UK military expedition marks centenary of Scott reaching South Pole
Members of the British Services Antarctic Expedition 2012 yesterday marked the 100th anniversary of the day Royal Navy Captain Robert Falcon Scott's ill-fated team reached the South Pole, as their own journey begins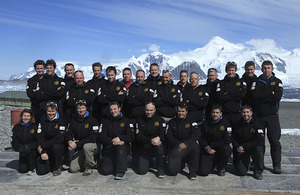 The British Services Antarctic Expedition 2012 is the first joint expedition mounted to the 'mainland' of the Antarctic Peninsula by the British Armed Forces. It follows three joint Service expeditions to explore Antarctic Islands (Elephant, Brabant and Smith) and three recent British Army expeditions (2001, 2004 and 2007).
The expedition, which began earlier this month, aims to maintain the long tradition of the Armed Forces involvement in exploration and, in particular, polar science exploration, and it will seek to conduct research of the Peninsula Arm of Antarctica, an area which is warming faster than anywhere else on the planet. Amongst other things, this science will contribute to an understanding of the factors influencing this rapid warming.
Unlike other expeditions seeking to follow in Scott's footsteps in 2012, the British Services Antarctic Expedition is travelling in the spirit of Scott, but not in his tracks.
Scott's expedition began in 1910. After a series of mishaps, by January 1912, only five of the team remained en route to the Pole: Scott, Wilson, Oates, Bowers and Evans.
On 17 January 1912, they reached the Pole, only to find that a Norwegian party led by Roald Amundsen had beaten them to it. They started the 1,500km journey back, but by March all had died.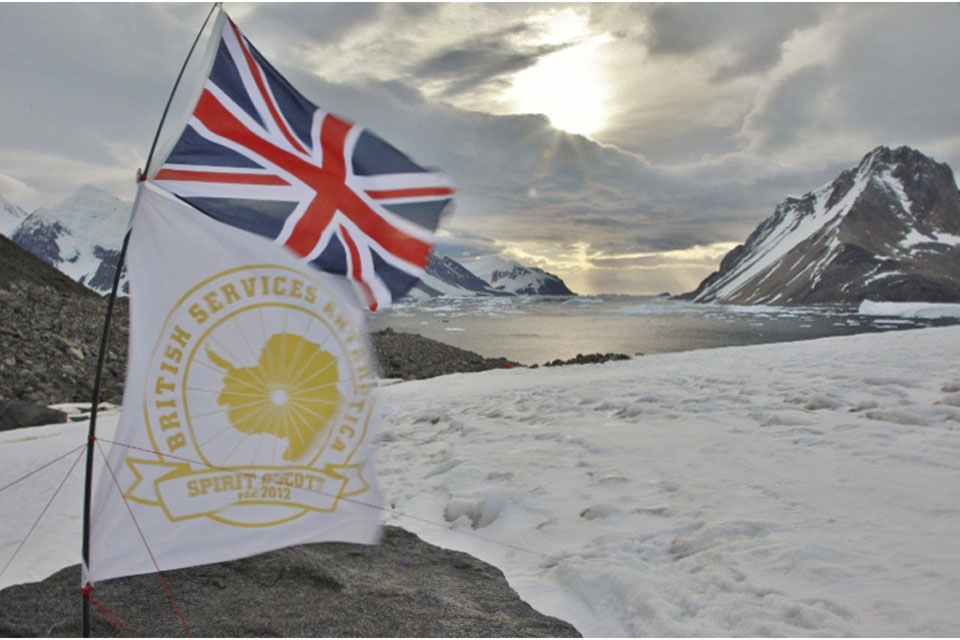 The British Services Antarctic Expedition 2012 consists of 24 members (divided into three groups of eight). They sailed from Chile at the beginning of January in the 75-foot (23m) yacht Australis and crossed the infamous Drake Passage to the Antarctic Peninsula.
Despite some delays and location changes due to severe weather and sea-ice, they are now on the Peninsula and, following Scott's model, have set up a base from which to mount exploration and conduct forays into remote areas of the Peninsula. The expedition also plans to make a series of daring ascents of previously unclimbed mountains in the region.
Deputy expedition leader Lieutenant Commander Paul Hart, Royal Navy, updated his blog on Sunday 15 January 2012 saying that Blue Team were preparing:
To make the move out of our base camp for what we anticipate will be about three weeks to a month of hauling the science equipment across to the far side of the Antarctic Peninsula…
With departure imminent, it is worth remembering that 100 years ago Scott was approaching the South Pole and was surely in a state of excitement and trepidation. Excitement at the prospect of achieving a 910-mile [1,465km] journey by man-haul and trepidation that he might be the second person to be there.
Whatever his reaction to arriving at the Pole after Amundsen, he must have been proud of his team and his achievements in terms of their science work.
I think that all of Blue Team is in exactly the same state of tension between excitement and trepidation. Our original plans have fallen by the wayside as would appear to be the norm in Antarctica. Instead, we truly are forging, as a whole team activity, a new route through the Antarctic and at this point we do not even know where exactly we will be placing our GPS transmitters.
This said, every one of us believes we will succeed in this and the other tasks we have set ourselves. So in a couple of hours we will set out to find if our beliefs are justified.
We will commemorate Scott's achievements on the centenary of his reaching the Pole and we hope you will join us with a toast to his and his team's spirit on Tuesday.
The British Services Antarctic Expedition 2012 aims to raise money for the charity Help for Heroes as part of their overall expedition aim.
Published 17 January 2012