Press release
UK is amongst the best prepared in the world for a pandemic
The UK wide Pandemic Preparedness Strategy 2011 was launched today by Health Secretary Andrew Lansley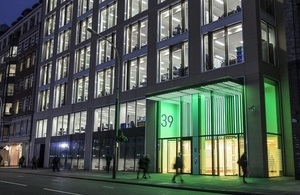 The UK wide Pandemic Preparedness Strategy 2011, which aims to ensure that the UK continues to be one of the best-prepared countries in the world, was launched today by Health Secretary Andrew Lansley.
The updated plan has been developed following a consultation with a range of health and social care professionals. It aims to create more flexibility and clearer communication between all parties involved in the Government response to a pandemic.
Andrew Lansley said:
"This strategy sets out a clear framework to help planners in the NHS and other services to make sure we respond effectively to a flu pandemic.
"Good communications, strong preparations and close working with our health and social care professionals are key to ensuring the impact on services and to the public is kept to a minimum should a pandemic occur."
For the first time, the plan sets out the main phases of a pandemic and the likely scenarios :
Low impact
Moderate impact
High impact
In each scenario there a four clear sections:
Nature and scale of the illness - what defines the need for the pandemic to have reached this level i.e. widespread disease;
Key healthcare delivery - specific actions and guidance for healthcare providers;
Impact on the wider society - considerations on how this may be affecting the local community; and
Public messages - reassurance and specific information for the general public.
The plan builds on the guidance from 2007 and lessons learnt from the H1N1 (2009) influenza pandemic, and the latest scientific evidence to further strengthen the UK's preparedness for future pandemics and plans for NHS and other services.
Dr Keiji Fukuda, Assistant Director-General, Health Security and Environment, World Health Organization said:
"The UK remains amongst the leaders worldwide in preparing for a pandemic. The new UK Influenza Pandemic Preparedness Strategy builds positively on the lessons learned from the H1N1 pandemic in setting the UK's strategic approach to pandemic preparedness and response".
END
Notes to Editors
The new plan has been developed on a four nation basis and provides a UK-wide framework for planners across the NHS and other services to assist them in planning and responding to the demands of an influenza pandemic.
For further information please contact Department of Health newsdesk on 0207 210 5221
The full report can be found on the Department of Health website.
The consultation document can be found on the Department of Health website.
Published 10 November 2011