UK helping to shape women artists' futures
How the British Embassy Costa Rica empowered these women to find their own voice, artistically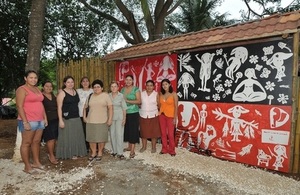 The Punta Islita Museum and Gallery was proud to host a visit on Friday 5 July, 2013, by Her Excellency Sharon Campbell, Ambassador of the United Kingdom to Costa Rica, to show her the improvements that were carried out at the Museum since her last visit in 2012, through funding provided by the British Embassy.
The project, "Empowering women through artistic creation and strengthening the Islita Museum," aims, as the name implies, to empower female artists, the majority of whom come from rural areas around Punta Islita. The project's focus was on repairing "Sueños de mujeres," an oversized piece of artwork that was damaged by last year's earthquake, as well as creating two new outdoor murals.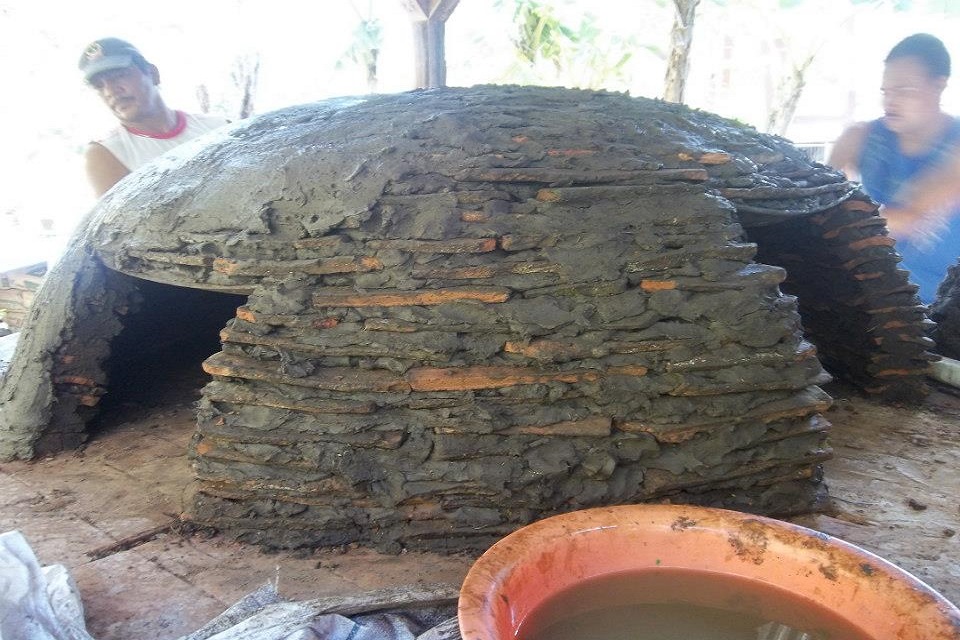 The British Embassy's contribution also provided for the repair of the museum's traditional wood oven, which was of particular benefit to the museum's group of ceramists.
Citing sustainability as the key underpinning of the project, Ambassador Campbell elaborated that, "The Islita Museum provides these women with the opportunity to train alongside renowned national and international artists and to develop their own unique forms of expression. This in turn has allowed them to become more dynamic social actors in their communities."
In keeping with the sustainability element of the project, the Embassy funded the design of a museum map that would be sold to visitors and therefore generate funds that could support some of the educational activities planned by the museum.
Underlining the museum's role in driving community development and empowering women, Loida Pretiz, Director of the Islita Museum, expressed her appreciation for the British Embassy's support, which has impacted positively on the female artists who "participated in the reconstruction of the wood kiln, repaired the artwork with the input of the original artists who had created it and worked on two new pieces of artwork, all of which have a positive impact on their skills acquisition, self-esteem and quality of life."
Published 15 November 2013