Press release
UK GPs leading the way for online services
The 2012 Commonwealth International Health Policy survey published today shows the UK is top of the table when it comes to using health information technology.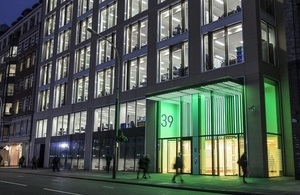 The survey of nearly 8,500 primary care doctors in Australia, Canada, France,Germany, the Netherlands, New Zealand, Norway, the United Kingdom and the United States reports that more than two thirds of GPs in the UK said their practices had multi-functional capacity. For example, they can order prescriptions or diagnostic tests online, manage patient lists and generate patient information electronically.
The majority of UK GPs surveyed, 97 per cent, also said that they use electronic medical records.
Compared to the other countries the UK tops the list for providing after hours care for patients and for reporting that their practices used nurse case managers. UK doctors also reported the highest rates when it came to feedback on their performance with 84 per cent saying that they receive and review data on clinical outcomes.
UK doctors are also in the top three for saying that they were satisfied or very satisfied practicing medicine.
Health Secretary, Jeremy Hunt said:
"The NHS is one of the finest institutions in the world and we are working with health professionals to keep it that way. I am absolutely committed to its principals and making sure the NHS is the best it can be.
"But there are some areas needing improvement - that is why we are changing the NHS so it delivers better care for everyone.
 "I am pleased that our GPs are doing very well when it comes to using electronic medical records and enabling patients to make appointments online. I have set out in the NHS Mandate that I want all patients by 2015 to be able to book GP appointments, order repeat prescriptions and talk to GP practices online. This will help people better manage their health and care."
The survey looks at the impact of the health reforms on patient access, health information technology capacity, communication across sites of care, feedback on practice performance, satisfaction practicing medicines and overall views of the health system from primary care doctors' perspective.
Notes to editors
For press enquiries only please contact the Department of Health press office on 0207 210 5477.
A summary and link to the article will be available on the Commonwealth Fund Website.
Published 15 November 2012