Press release
UK Government statement following Welsh Government EU Exit meeting
First Secretary of State Damian Green and Welsh Secretary Alun Cairns met Carwyn Jones in Cardiff today.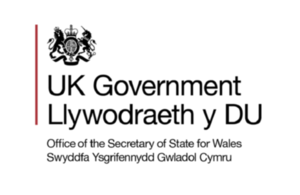 First Secretary of State Damian Green said:
The talks today were conducted in a constructive spirit and were a step in the right direction.

We both agree that it is vitally important to protect the internal UK market and to avoid making things more difficult and expensive for Welsh companies doing business across the UK.

To achieve this we will need to adopt a UK-wide approach on certain issues. The next step is to discuss those areas that need a common UK approach for the good of businesses and consumers in Wales and across the United Kingdom.

It is critical that work starts now.
Secretary of State for Wales Alun Cairns said:
More powers will certainly come to Wales as part of this process and that will be an important incentive in pushing us towards an agreement.

There is a significant job of work to be done and we must keep focus on the outcomes we want to achieve.

We will keep talking and I am confident we can reach an agreement that works for all parts of the UK.
Published 4 September 2017