UK Government protects funding for S4C
Alun Cairns: "S4C longstanding part of UK's broadcasting landscape"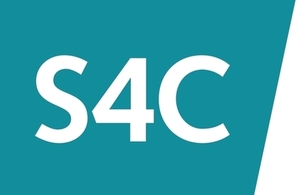 Welsh language broadcaster S4C received £400,000 today as Culture Secretary John Whittingdale confirmed new Exchequer funding from the Department for Culture, Media and Sport for 2016/17.
This means that the S4C budget in 2016/17 will be maintained at the levels set out in 2015/16.
S4C in Wales has a specific remit around Welsh language programming, with the majority of their funding generated from the TV Licence Fee. In recognition of scale and minority audience issues, S4C also receives direct funding from Government.
In order for S4C to continue to provide a first-class service and have a sustainable future, the Government also intends to carry out a comprehensive review in 2017. This will look at the remit, governance and funding of S4C to ensure the broadcaster can continue to meet the needs of Welsh speaking audiences in the future and invest in high-quality programming. The additional funding announced today will ensure financial stability through the review process.
UK Culture Secretary John Whittingdale said:
S4C was created by a Conservative Government, and this UK Government remains committed to supporting the valuable service S4C provides to Welsh speaking audiences.

I'm very pleased the UK Government has been able to continue its level of funding for S4C who are a huge supporter of independent producers from across Wales and the only Welsh language television channel in the world.
Wales Office Minister Alun Cairns said:
S4C is a longstanding and significant part of the UK's rich public service broadcasting landscape. Both the channel and its content make an important contribution to the cultural and economic life of Wales, to the prosperity of the Welsh language and to the strength of our creative sector.

As the Prime Minister has said, this government wants to make sure S4C continues to be a strong channel.

Today's announcement underlines this commitment. We want to see the channel continue to evolve to meet the needs of the digital age, and develop some of the UKs most innovative, authoritative and entertaining programming.
This additional funding comes as Government continues to review all aspects of the BBC, in which wider minority language broadcasting is being considered. This will ensure any changes are taken into account when looking at options for S4C to continue to provide its valuable Welsh language service.
Huw Jones, S4C Authority Chairman said;
We welcome this announcement today by DCMS. The principle of holding a review of the service, before the funding is finally decided, is a decision that we and members of parliament across every party have called for.

In the meantime, freezing our current level of funding is a clear and important sign of support from the Government and we welcome this very much. We look forward in time to receiving more detail about the scale and scope and timing of the review and to contribute fully to it.
Published 3 February 2016