News story
UK forces support US troops in Afghanistan operation
British troops have helped ensure safe passage for a 180-vehicle convoy of American forces redeploying from bases in northern Helmand.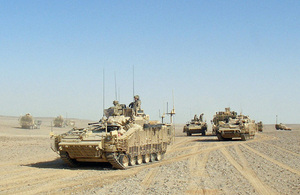 Soldiers from 4th Battalion The Royal Regiment of Scotland (4 SCOTS) deployed with the multinational manoeuvre battle group to create a safe route earlier this month, allowing the 3-mile-long convoy to travel 25 miles without attack.
Leaving Gereshk to the bagpipe tune of Caber Feidh, the battle group moved north under blue skies and in biting winter temperatures. They remained out of camp for several days as the US prepared their departure from Forward Operating Bases Shukvani, Faizal and Eredvi.
To keep the battle group functioning over the prolonged operation it conducted rolling resupplies in the dashte (desert). Captain Reg Gentry commanded the resupplies, which have been rare on operations in the past decade.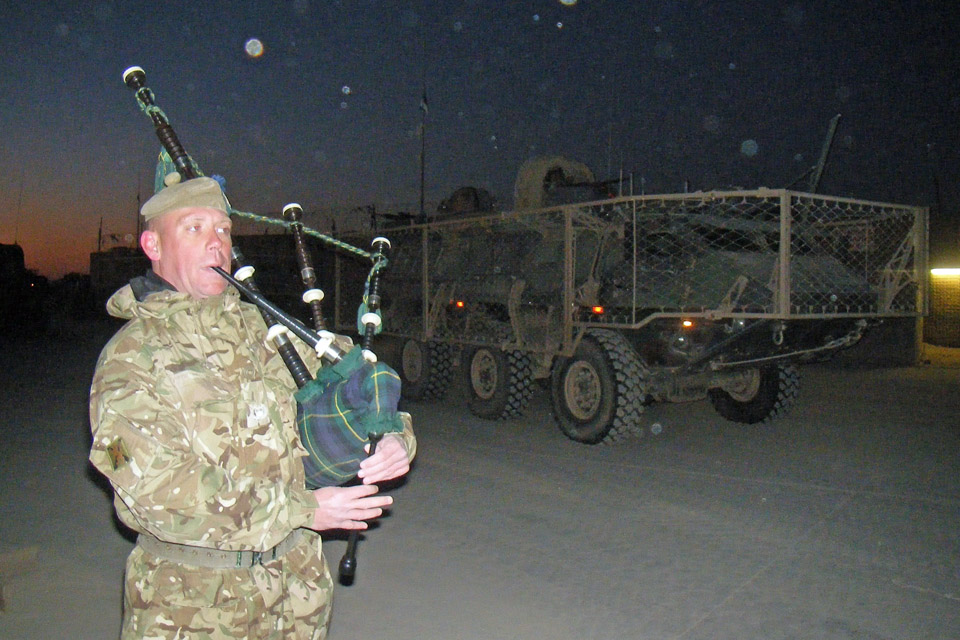 The manoeuvre battle group, a formation of UK, Estonian and Danish troops, including British soldiers from 3rd Battalion The Mercian Regiment, is led by the commanding officer of 4 SCOTS, Lieutenant Colonel James Roddis.
He said:
On the final day of the operation, 180 vehicles arranged in a 3-mile-long convoy moved from Shukvani to Bastion without incident. This is testament to the integrated coalition protection provided by the Afghan National Security Forces, ourselves and the Americans.

The excellent training provided in Canada, at British Army Training Unit Suffield, and the common understanding of planning procedures between ourselves and our US partners meant that we were well-prepared for the operation and coped with the cunning enemy and extreme cold.

The operation will be of benefit to the UK later this year as Task Force Helmand prepares for the handover of Britain's remaining bases in Helmand.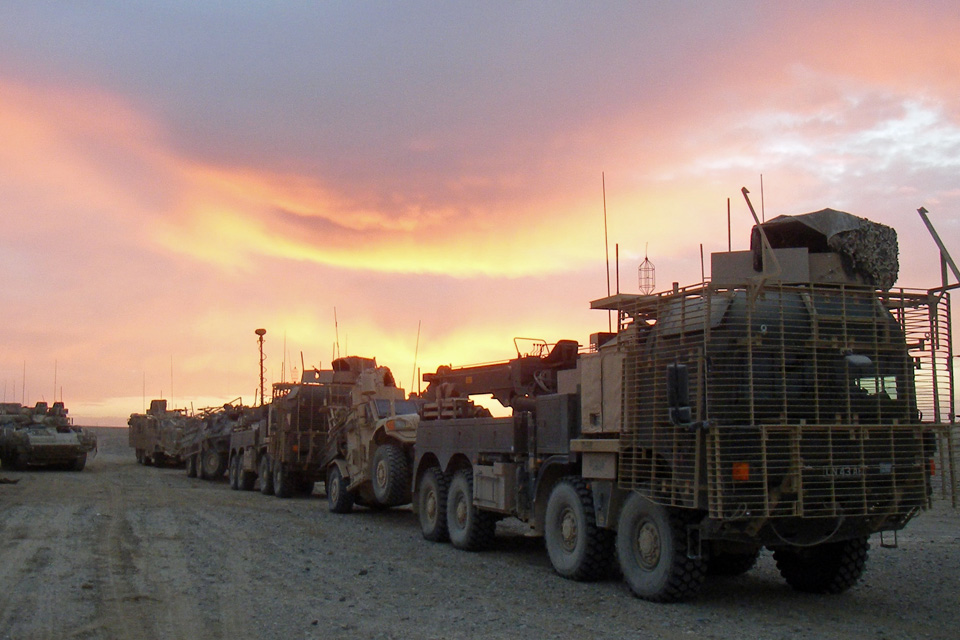 Lieutenant Colonel Roddis added:
This operation provided us with an invaluable rehearsal for our own redeployment. We will bring that confidence of having completed this operation to future manoeuvres.
Published 28 January 2014