News story
UK forces in hunt for missing Malaysian airliner
The Royal Navy and the Royal Air Force are making a valuable contribution to the Australian-led search for missing Malaysian airliner MH370.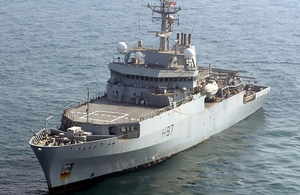 Following a request by the Malaysian authorities for support from the Royal Navy, the survey ship HMS Echo was diverted from her patrol in the Indian Ocean, and the nuclear submarine HMS Tireless has also been retasked to help in the search.
And RAF personnel have been flying in Royal Australian Air Force and Royal New Zealand Air Force maritime patrol aircraft scouring the waters from above, looking for debris and dropping listening buoys.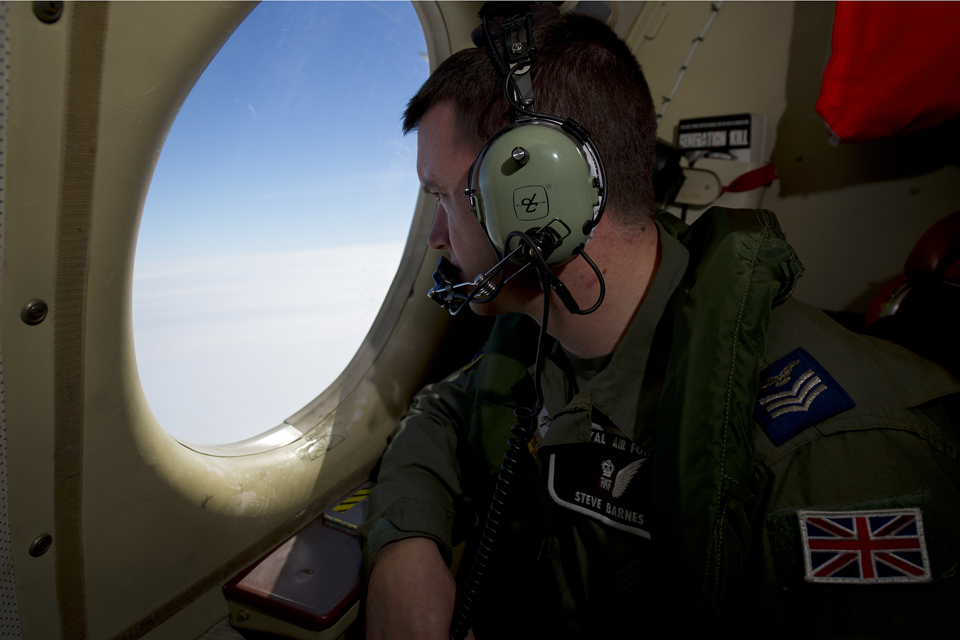 HMS Echo has scoured an area 6 times the size of Greater London as everyone involved in the hunt faces a race against time before the flight recorder stops sending out a signal. Working alongside ships and aircraft from 7 other nations, the 2 Royal Navy vessels face the same race against time to find the black box flight recorder.
Echo's hi-tech sonar has been specially adapted so it can pick up any transmissions on the black box's frequency. This is the first time her sonar has been used this way and so far it has located several possible contacts, but sadly none of them proved to be from MH370's black box.
The ship has lookouts posted around the clock scanning the ocean for possible debris. HMS Echo's duty swimmer, Able Seaman Joshua Ruff, has been in the water several times to recover objects, none of which so far have come from the crashed jet.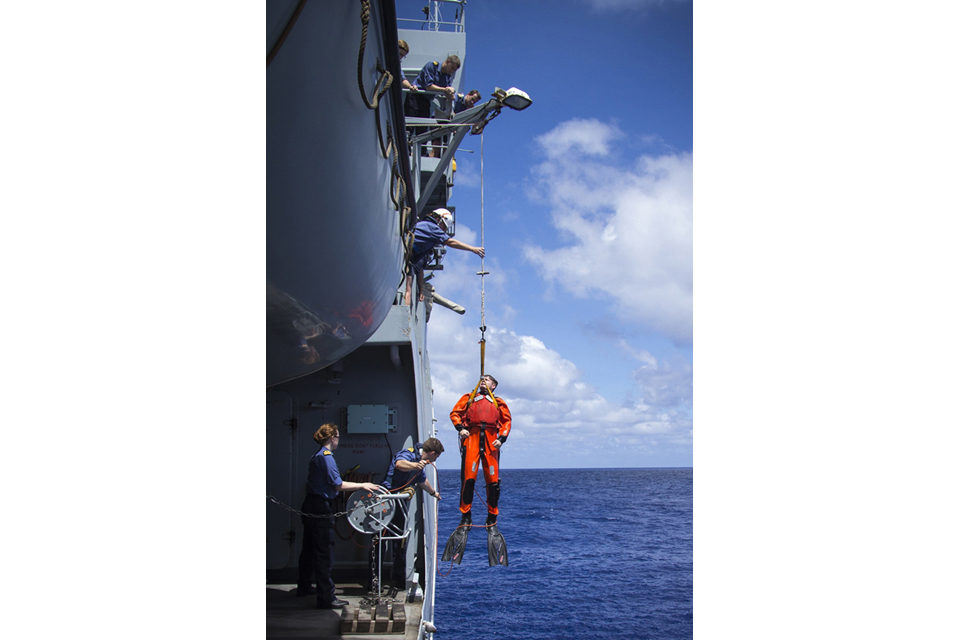 Given the scale and importance of the task, Echo's commanding officer, Commander Phillip Newell, said his 60 men and women were giving the search their all:
My ship's company are working 24/7 to find MH370. They are young, bright and enthusiastic and will step up to every challenge in the search for the missing aircraft. I am immensely proud of them.
The Royal Australian Navy's vessel Ocean Shield is searching 300 miles to the north.
HMS Tireless is also working as part of the co-ordinated international search. Her sonar, like Echo's, is listening for the 'ping' sent out every second by the black box transponder as long as its battery lasts.
The most promising leads have come from the ships now at the forefront of the search, but so far they have not found the black box flight recorder or any wreckage from the missing plane.
Published 9 April 2014