UK forces back animal welfare drive in Lashkar Gah
British soldiers from the King's Royal Hussars have been championing an Afghan Government programme aimed at improving animal welfare in Lashkar Gah.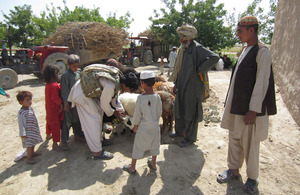 The community outreach programme is being run in conjunction with the Lashkar Gah Veterinary Clinic and is also backed by the local Military Stabilisation Support Team (MSST).
Afghan paramedic vet Jama Gul, who trained at the Agricultural College in Lashkar Gah, offered to accompany a patrol from B Squadron of the King's Royal Hussars around some of the villages situated in the east of the district to talk to local Afghan farmers about animal husbandry.
Captain Paul Cowell, the Plans Officer of B Squadron, said:
This most recent veterinary clinic provided in the village of Tabila gave the Afghan farmers advice on good animal husbandry.
This community outreach project is and continues to be a great success with local farmers. When I have accompanied the Afghan paramedic vet out to these villages the farmers are very willing to learn.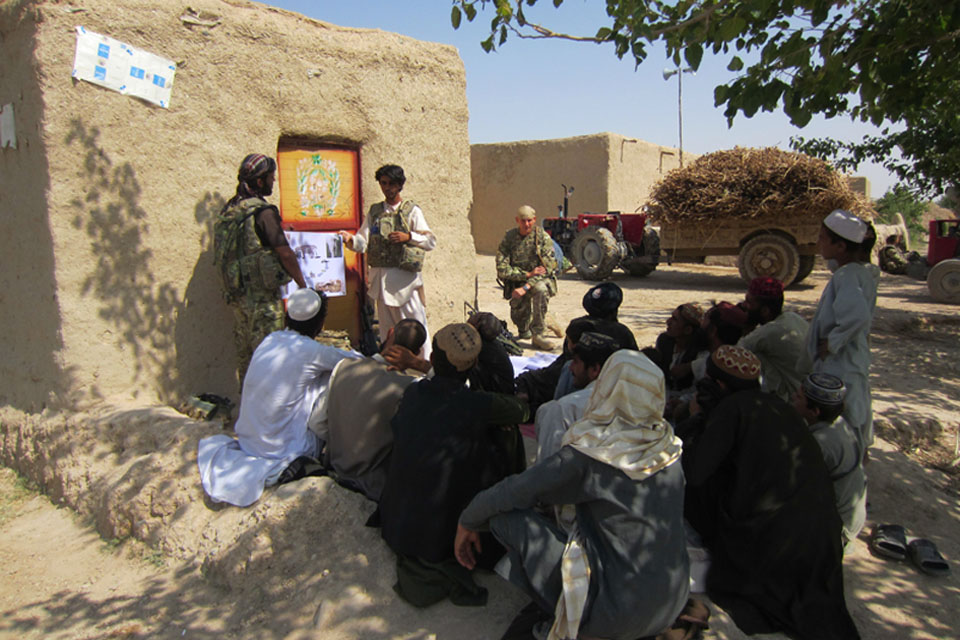 Animal husbandry is an issue that is often poorly understood within rural areas due to low literacy levels.
Developing Afghan farmers' knowledge of basic animal healthcare and husbandry allows quicker diagnosis of diseases and identification of the medication needed to improve animal survivability.
Jama Gul said:
It is important to visit these remote areas and discuss with the communities basic animal husbandry that people in the western world would take as common knowledge. However, many of the farmers in these villages have little understanding of animal care as their forefathers have not taught them.
Encouraging the farmers to focus some of their attention on the well-being of their animals should in turn reap them a number of benefits, especially financially.
The King's Royal Hussars Battle Group, along with the MSST from Lashkar Gah, have been supporting a number of Afghan Government community outreach projects around the area.
These projects have included improving the understanding among schoolchildren of the role of the Afghan Police and veterinary clinics in rural areas.
Published 30 August 2012