UK deeply deplores sentence of Syrian human rights defender
On Sunday 4 July, prominent Syrian Human Rights Defender, 79 year old Haitham Al Maleh was sentenced to three years in prison on charges of "weakening national morale".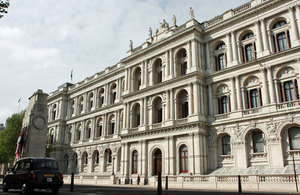 Speaking about Mr Al Maleh's case, a Foreign and Commonwealth Office spokesperson said:
"The UK deeply deplores this sentence. We call for the Syrian government to release Mr Al Maleh immediately.
We remain seriously concerned about the human rights situation in Syria and call on the Syrian government to fulfil all of its human rights obligations."
Search the news archive
Published 6 July 2010