UK condemns bombing attack in Iraq
The British Embassy in Baghdad condemns the attack in Maydan Square, Baghdad today.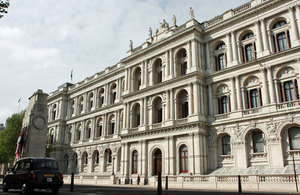 Following the attack, British Ambassador to Iraq Dr John Jenkins said:
"The UK condemns in the strongest terms today's unjustified and vicious attack on army recruits in central Baghdad which reportedly killed over 50 Iraqis and injured many hundreds more. Our thoughts are with the families of those who have lost their lives, and the many more injured; and we offer our solidarity with all Iraqis who are working hard to re-build their country and ensure its security and prosperity".
Published 17 August 2010