News story
UK Coal restructuring: statement by Michael Fallon
Statement by Energy Minister Michael Fallon on the restructuring of UK Coal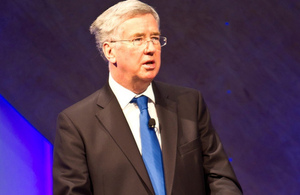 Responding to the announcement that UK Coal is being restructured to preserve 2,000 jobs, Energy Minister Michael Fallon said:
"I would like to thank all parties involved for the tremendous effort they have made to ensure a future for UK Coal at this very difficult time.
"We have worked tirelessly with UK Coal over the past four months to provide the best help and advice to the company across Whitehall and local government.
"The restructuring announced by PwC today should secure more than 2,000 jobs and put the company on a stable footing for the future.
"Our priority now must be to continue to support former Daw Mill workers into employment as soon as possible.
"The Government will ensure workers receive their full statutory redundancy payments through the Redundancy Payments Service. In addition, the Job Centre Plus-led Rapid Response Service will provide help to the community."
Published 9 July 2013