UK-China Human Rights Dialogue in London
On 13 and 14 January, the 19th Round of the annual UK-China Human Rights Dialogue took place in London.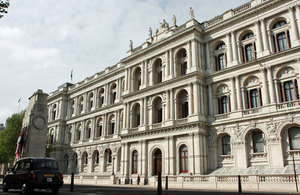 Foreign Office Minister Jeremy Browne joined the Dialogue for talks with the Chinese delegation. He said:
"I am pleased to welcome the Chinese delegation to the UK for this round of talks. The UK Government attaches great importance to the UK-China Human Rights Dialogue as part of our bilateral relationship. It is a sign of our strong relationship that the UK and China are continuing to approach these discussions in a constructive spirit and covering the full range of issues in an open and frank manner".
Published 14 January 2011