UK Business Secretary unveils free trade opportunities for Korean companies
UK Business Secretary Dr Vince Cable launched a report outlining the investment opportunities in the UK arising from the EU/Korea Free Trade Agreement.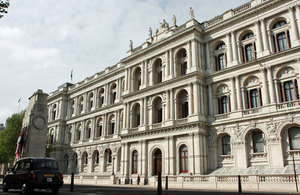 Secretary of State for Business Vince Cable, EU-Korea FTA, trade, investment, business, opportunities
The report was unveiled at an event co-sponsored by the Korean Chamber of Commerce and Industry, the British Chamber of Commerce and the Maeil Business Newspaper. Dr Cable made a keynote speech at the event, speaking alongside Sohn Kyung-shik, Chairman of the Korea Chamber of Commerce and Industry and of CJ Group.
The report "UK and Korea: Profitable Partnerships from the EU-Korea FTA" matches Korean expertise with opportunities in the UK, linked to specific tariff reductions in the FTA. Areas where opportunities are identified include transport, including shipping and automotive; offshore wind; wireless communications; CCTV; chemical products; and imaging equipment.
Last year, the UK attracted twice as much Korean investment as any other European country and this report will further strengthen this trend. Over 200 Korean companies are already doing business in the UK, including Samsung, Doosan, LG and Lotte, all of whom have chosen to base their main European operations in the UK.
Ahead of the launch of the report, Dr Cable said:
"I am delighted to be here in Korea to engage with local business and to highlight the investment potential of the UK. The report I launch today outlines a number of excellent opportunities for Korean companies to locate their operations in the UK in sectors such as offshore wind, advanced manufacturing and creative industries.
"The Free Trade Agreement will no doubt strengthen trade ties between Korea and the UK, and will provide a vital route to growth for many UK companies."
Published 31 May 2011