World news story
UK and Japan work together to promote demining in Angola
The collaboration between UK and Japan helps clear Angolan mine fields to support economic development by increasing available agricultural land.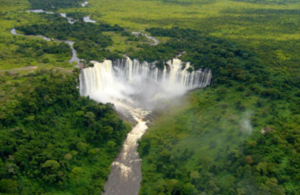 Collaboration between the UK government and the Japanese government started on 11 August 2016 and was implemented by the NGO Norwegian People's Aid (NPA). Its aim was to clear land mines and unexploded ordnance in the province of Malange, in the north of Angola.
The UK supported the Japanese government's work to help clear 700,000 square meters of previously hazardous land. During the clearance, 165 anti-personnel mines, 1 anti-tank mine, 108 pieces of unexploded ordnance, 18 abandoned explosive ordnance and 1,310 pieces of small arms ammunition were destroyed.
Additionally, NPA ran 17 Risk Education Programs. The purpose of the risk sessions was to teach rural communities to identify and report mines to local authorities. The program helped over two thousand local residents.
These mines are a legacy of over four decades of fighting in Angola. Now this mine free land has been returned to the community and can be used for initiatives like agriculture, housing, and building schools, police stations or hospitals.
Further Information
Read on the UK and Japan demining project.
Published 29 March 2017