News story
UK and Italian recon forces train together
The eyes and ears of the British Army's rapid reaction force have been tested on a tough training exercise with their Italian counterparts.
Exercise Eagle Eye saw reconnaissance troops from 16 Air Assault Brigade work alongside the Italian Brigata Paracadutisti Folgore in Monte Romano, near Rome.
The aim of the training was to test the brigade's full range of intelligence, surveillance, target acquisition, and reconnaissance (ISTAR) capabilities, and share techniques and tactics with their Italian counterparts.
After joint training on basic skills, the exercise built up to an assault on a simulated terrorist camp.
Ahead of the attack, British and Italian soldiers worked together behind enemy lines on the ISTAR skills of securing and marking drop and landing zones for paratroopers and helicopters, checking routes were suitable for troops and vehicles to use, intercepting communications and carrying out surveillance from concealed observation posts to build up a detailed picture of the target.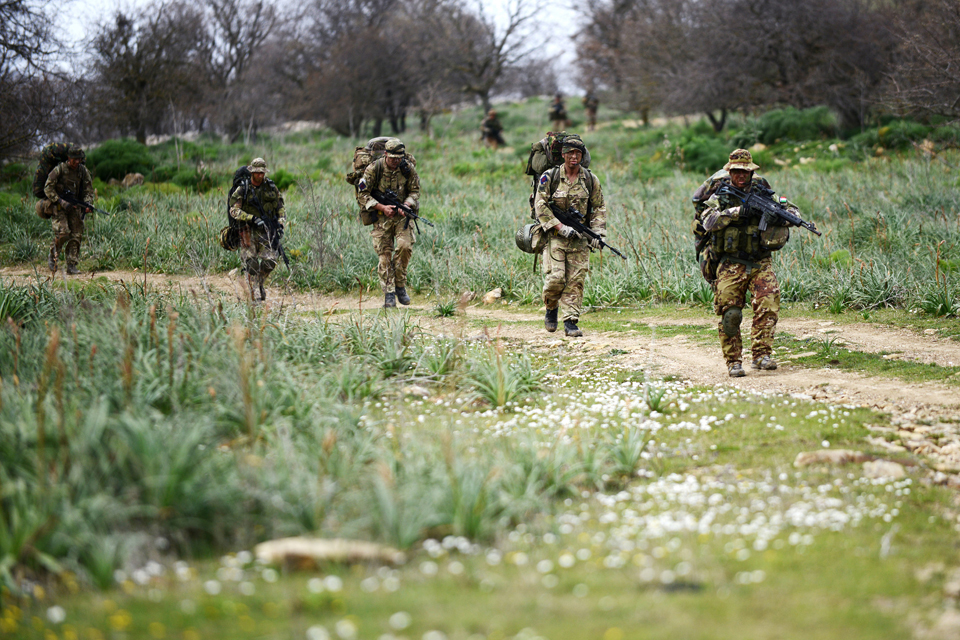 The British units taking part included D Squadron Household Cavalry Regiment (D Sqn HCR), 5th Regiment Royal Artillery, 23 Engineer Regiment (Air Assault), 3rd Battalion The Parachute Regiment (3 PARA) and Pathfinders.
All provide soldiers for the Air Assault Task Force, which is ready to deploy anywhere in the world at short notice to conduct the full spectrum of military operations, from non-combatant evacuation operations to warfighting.
Captain Ben Neary, of 3 PARA, said:
The success of any operation is down to the intelligence that the plan is built around and this exercise has been about testing our capabilities to gather and act on information. I command 3 PARA's patrols platoon and our role is to put troops just ahead of the main force to learn about enemy movements and the ground conditions.
It's been a great experience to share our skills with Italian paratroopers. After a long operation in Afghanistan, both armies are regenerating the specialist capabilities of their airborne forces to be ready for future operations. The Italians have been humble in asking for our advice, but they're very capable and it's been more of an exchange of ideas.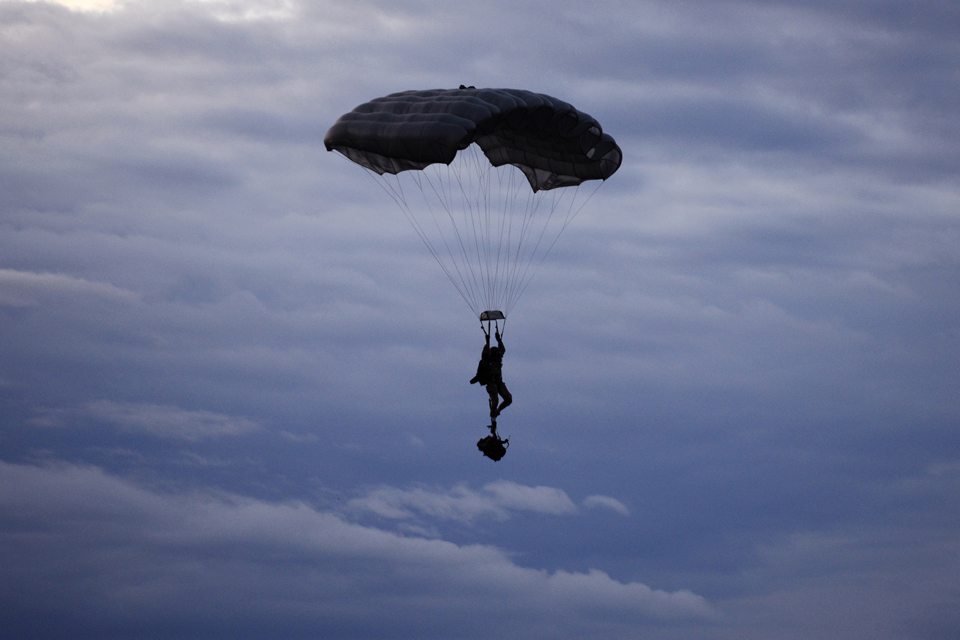 The strike was carried out by D Sqn HCR, who swapped their core role of conducting reconnaissance patrols in the Scimitar armoured vehicle for an infantry-style operation. Troops were dropped by helicopter at night to covertly march on the target.
Lance Corporal of Horse Mark Doran, aged 29 from Shrewsbury, said:
As a unit we're looking to develop our infantry capabilities and this has been a good chance to practice the basic skills in the field. It's very tough terrain to move and fight in and we haven't slept for two days, but everyone has performed well.
Having Italians with us has added to the challenge but been very enjoyable. At first the language barrier was quite difficult, but we've all learned a few words of each others language.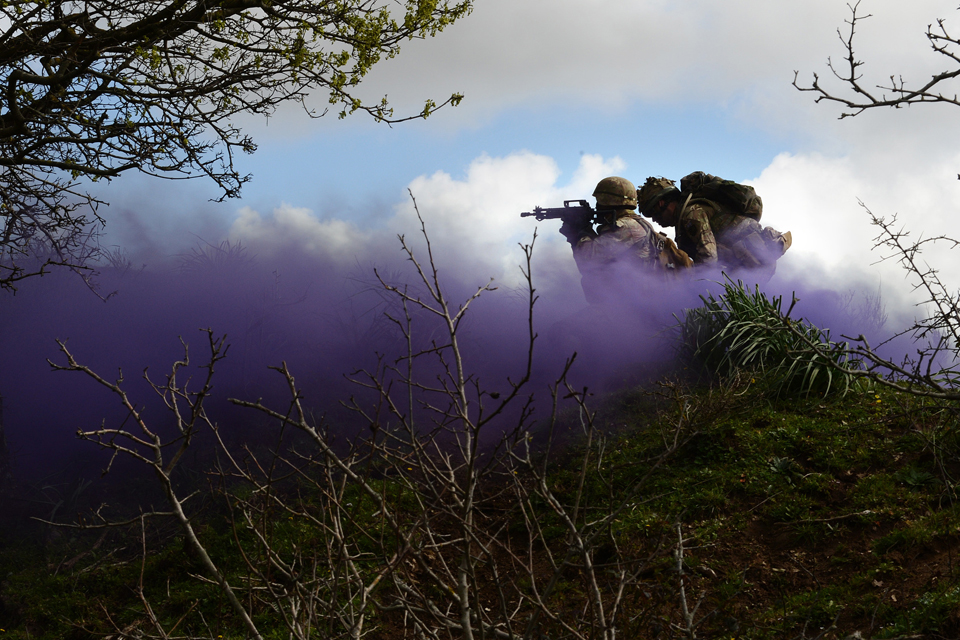 Captain Bruno Ambrosini, of the Italian Savoia Cavalleria Regiment, worked with D Sqn HCR as his unit is changing to perform the same airborne cavalry role.
He said:
It's been very hard training but an excellent opportunity to learn from the British, who are NATO allies we have served alongside on operations.
It's really good to exchange procedures and knowledge in training, so we can successfully develop our forces and work better with the British in the future.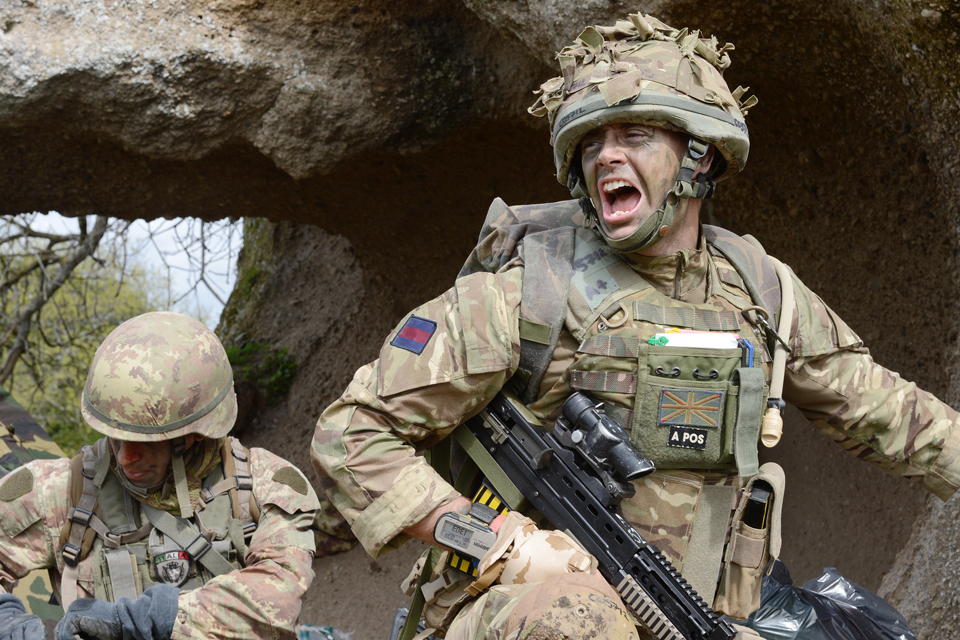 Published 28 March 2013