Press release
UK and Israel set to hold first trade policy working group
Tomorrow (29 March), government ministers from the UK and Israel will chair the inaugural meeting of the new UK-Israel Trade Working Group.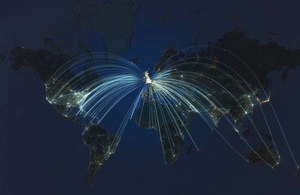 Announced in February by UK Prime Minister Theresa May and Israeli Prime Minister Benjamin Netanyahu, the group will strengthen the trade and investment relationship between the UK and Israel.
Ministers expect to discuss the global trade environment and ways to ensure continuity in the future of the UK-Israel trade relationship. With the inaugural meeting of the Trade Working Group, officials will begin work towards a smooth transition to our trading relationship as the UK leaves the EU.
Bilateral trade between the UK and Israel reached $7.5 billion in 2015 and the UK is Israel's second largest trading partner. It is also Israel's number 1 destination for investment in Europe, with more than 300 Israeli companies operating in the UK. Since April 2016, 28 Israeli companies have set up shop or expanded their presence, creating over 700 new jobs in the UK.
Over 30 British companies operate in Israel, in addition to hundreds more that are represented.
International Trade Minister Lord Price said:
From the cherry tomato to new global calling technology Viber, Israeli inventions and produce have been welcomed by UK consumers for many years.

My visit to Israel has reinforced the strong ties that already exist between our 2 nations and our new working group will look to continue the progress we have seen in our burgeoning trade and investment relationship.

We will work together to maximise future trade opportunities and ensure a smooth transition as we leave the EU, to keep the UK-Israel trading relationship thriving.
Minister of Economy and Industry Eli Cohen said:
As the UK is Israel's first export destination in Europe, we see high importance in keeping and enhancing our trade relations when the UK ceases to be a member of the European Union. We should make sure that the business communities in both countries will be able to continue trading with each other by providing them the necessary trade platforms.

We welcome Lord Price's decision to visit Israel in that context, among visits of other UK high officials.
Published 28 March 2017
Last updated 28 March 2017
+ show all updates
Added translation
First published.