News story
UK and English quota management rules consultation
We would like to hear your views on the draft administrative rules that, when finalised, will set out how fishing quotas can be used during 2015.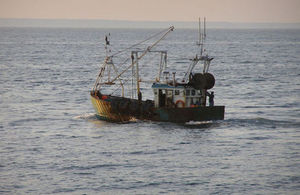 Whilst no major changes are proposed for the English rules, section 8 of the UK rules relate to the distribution of unused quota from the previous year into the next (known as quota banking). This is considered as an area where change is possible and comments are welcomed.
Further information is available from the attached documents and any comments need to be submitted before 20 January 2015.
Published 6 January 2015