UK and China join forces to strengthen low carbon growth
The UK and China have signed a Memorandum of Understanding to promote low-carbon growth at provincial and city level in China.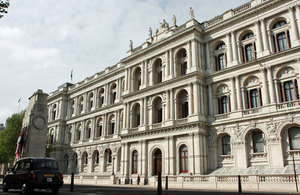 The UK China Low Carbon Co-operation (LCC) will strengthen the exchange of practical policy knowhow and expertise between the UK and China's Low Carbon Pilot Provinces and Municipalities on three principal themes:
Low-carbon planning;
Use of market mechanisms, including emissions accounting and trading, and wider low carbon policy frameworks and analysis to encourage low-carbon development and energy efficiency;
Low carbon standards, low-carbon labelling and procurement to bring about low carbon consumption.
The UK-China LCC will focus initially on co-operation between the UK and the following low carbon pilots in China: Chongqing, Guangdong and Hubei, which have a combined population of 180 million people.
Both countries will work towards establishing a UK-China Low Carbon Co-operation Committee and Action Plan in Spring 2011.
Energy and Climate Change Secretary Chris Huhne said:
"Making green growth a reality for both countries will be crucial for prosperity, the environment and for our energy security. Today's agreement demonstrates that the UK and China want to accelerate this shift to low carbon and are committed to greater collaboration on energy markets and low carbon technology."
Published 10 January 2011