UK and Brazil strengthen science and innovation links
UK Minister for Science and Universities visits Brazil on June 21st and 22nd to discuss higher education and science cooperation. He is coming with a delegation of British university vice chancellors.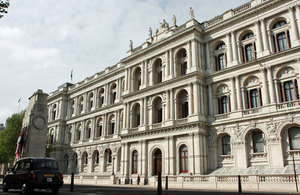 Mr. David Willetts is accompanying the delegation of the Deputy Prime Minister, Nick Clegg, who is also in Brazil next week. The minister will visit Sao Paulo and Brasilia for meetings with government and private sector representatives to discuss UK-Brazil cooperation on science, technology and higher education.
Willetts said:
"Brazil is a rising science powerhouse increasingly important to global scientific output. The UK enjoys a strong technology relationship with Brazil and we are their second biggest partner in science.
"I hope my visit will help to further deepen collaboration between our two countries in other areas including education."
On the 21st, in Sao Paulo, he will take part in a breakfast meeting with Sao Paulo's State Research Council - FAPESP - Scientific Director Professor Carlos Brito. They will discuss the UK-Brazil research council collaboration and announce a research award focused on food security, bioenergy and industrial biotech. There he will also join the Innovative Business in the Green Economy event with other ministers and then visit an ethanol plant in Barra Bonita.
In Brasilia, he will participate in the UK-Brazil Vice-Chancellor's Roundtable, where a number of British higher education institutions will meet Brazilian counterparts to discuss cooperation and how to support the increase in the number of Brazilian students in the UK.
On the 22nd, Mr Willetts will meet Science and Technology minister Aloizio Mercadante and representatives from Brazil's National Research Council to sign a joint statement on science and technology cooperation as well as announce technology transfer agreements between UK and Brazilian companies.
Published 21 June 2011