Twenty-seven cities in running for ultrafast broadband cash
Jeremy Hunt announces eligibility criteria for second round of funding.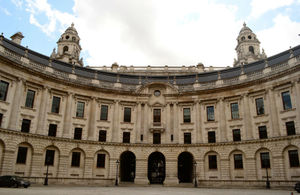 The 27 cities are able to bid for a share of a £50 million pot to help them roll out ultrafast broadband, driving growth and attracting new investment.
In the Budget, the Chancellor George Osborne announced the new fund, which will help create around 10 super-connected cities with 80-100Mbps broadband access. This is the second round of funding for ultrafast broadband, with 10 of our largest cities already working on detailed plans to upgrade their networks. 
"These ultrafast speeds will allow more cities in the UK to compete with the fastest in the world, bringing new opportunities for growth, the development of high tech industries and the transformation of public services," said Culture Secretary Jeremy Hunt.
Eligibility
The eligibility criteria states that to be able to bid for the fund cities must have a Royal Charter and more than 45,000 homes and businesses, or more than 35,000 homes and businesses in Northern Ireland.
The eligible cities are: Aberdeen, Brighton & Hove, Cambridge, Chelmsford, Coventry, Derby, Dundee, Exeter, Gloucester, Kingston upon Hull, Leicester, Londonderry / Derry, Newport, Norwich, Oxford, Perth, Peterborough, Plymouth, Portsmouth, Preston, Salford, Southampton, Stoke-on-Trent, Sunderland, Swansea, Wolverhampton and York.
Bidding cities will need to produce plans for how they will use their share of the £50 million and detailed bidding guidance will be published by 18 May. The winning cities will be announced in the Autumn Statement later this year. 
Further information
Published 4 May 2012