Twenty nine bids received for a second wave enterprise zone
Twenty nine proposals will compete for the final ten enterprise zone spots, Communities Secretary Eric Pickles announced today, following the…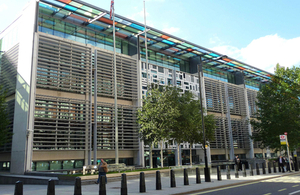 Twenty nine proposals will compete for the final ten enterprise zone spots, Communities Secretary Eric Pickles announced today, following the deadline for second wave applications.
Local enterprise partnerships across the country have put forward locations for enterprise zones that they believe have the potential to deliver growth for the whole area. The ten zones selected will benefit from simplified planning rules, super-fast broadband and tax breaks for businesses to promote growth.
Ministers believe Enterprise Zones can help make the country the best place in Europe to start and grow a business. But there is a strict selection criteria in order to ensure that designated Zones act as genuine catalysts for growth and encourage greater and faster business and job creation.
Applications will be assessed against three key criteria of success and only the best will get a zone:
Ability to deliver growth and jobs: a clear, evidence based strategy to deliver sustainable economic growth by removing barriers to businesses.
Value for money: the proposal should deliver as much as possible for the investment being made
Implementation: plans for delivery are robust and support the growth focus of the bid.
When selecting the winners for the second wave, the Government will look at carefully at the choice of site, which should have little or no existing businesses there already. Enterprise Zones should not be merely displacing economic activity from one part of the local enterprise partnership to another and the Government will also look at the targeting of sectors.
A simplified planning regime will also be a critical part of any successful Enterprise Zone proposal.
Eric Pickles said:
The huge interest in and enthusiasm for second wave enterprise zones across the country is proof that local enterprise partnerships have the ideas and enthusiasm to drive forward their local economies. I'm impressed by the number of partnerships that have put forward innovative and ambitious plans for an Enterprise Zone in their area.

This will be a tough competition and only the best will get the go ahead. We'll be looking for the zones that have genuine potential to create the new business and jobs their area needs so we can make this country the best place in Europe to start and grow a business.
Business Secretary Vince Cable said:
Supporting economic growth is this government's central task. Enterprise Zones will create the environment for businesses to thrive and stimulate growth in the places that have the most potential.

The 21 areas we are creating across England will give businesses simpler planning rules, access to super-fast broadband and more generous treatment in respect to business rates and capital allowances.

On top of that, the benefits of growth within Enterprise Zones will be kept within their communities, helping to drive the creation of more new jobs and successful enterprises.
Ministers have also announced a positive response to the Regional Growth Fund second round, which also closed to bids on Friday.
The Government is creating a new generation of 21 enterprise zones that will stimulate business and jobs, promote growth and bring benefits to the wider economic area. The first 11 partnerships to get Enterprise Zones were announced in the Budget 2011. The competition for 10 further enterprise zones was announced in May 2011 and the successful applicants we be announced this summer.
There are now 35 local enterprise partnerships across the country covering over 96 per cent of England's population, 1.9 million businesses and 22 million employees. These partnerships bring local business and council leaders together to determine the economic priorities for their areas.
Notes to editors:
The first eleven vanguard Enterprise Zones were announced in the Budget 2011 and will be based within the following eleven local enterprise partnerships: Birmingham and Solihull, Sheffield City Region, Leeds City Region, Liverpool City Region, London, Greater Manchester, West of England, the Black Country, Derby and Nottingham, Tees Valley and the North East.

All Enterprise Zones will benefit from:
a business rate discount worth up to £275,000 per eligible business over a five year period
all business rates growth within the zone for a period of at least 25 years will be shared and retained by the local area, to support the Partnership's economic priorities and ensure that Enterprise Zone growth is reinvested locally
government help to develop radically simplified planning approaches for the zone using, for example, existing local powers to grant automatic planning permission
government support to ensure that superfast broadband is rolled out throughout the zone, achieved through guaranteeing the most supportive regulatory environment and, if necessary, public funding.
The 29 bids for a second wave Enterprise Zone are as follows:
Twitter
Keep up to date with the Department by following us on Twitter (external link).
Media enquiries
Visit our newsroom contacts page for media enquiry contact details.
Published 4 July 2011