Press release
'Turing's Law' extended to gay and bisexual men convicted in Northern Ireland
Minister Kris Hopkins welcomes change in legislation allowing NI men to have their convictions quashed.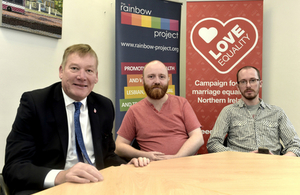 Hundreds of men convicted in Northern Ireland for consensual same-sex relationships before the law changed can apply to the Department of Justice to have their names cleared through a 'disregard' process and have a pardon issued, following a Lords amendment to the Policing and Crime Bill in Westminster today.
Northern Ireland Office Minister Kris Hopkins welcomed the amendment – tabled by Lord Lexden – which will permit applications in writing to have convictions or cautions received in Northern Ireland formally disregarded.
The legislation, which was passed in the Northern Ireland Assembly recently, will remove any mention of an offence from criminal record checks. There will be a statutory pardon at the same time.
Kris Hopkins MP said:
It is hugely important that we pardon people convicted of historical sexual offences who would be innocent of any crime today. While respecting that this is a devolved issue in Northern Ireland, both the Secretary of State and I voted in support of equal marriage in England and Wales in 2013 and will continue to advocate LGBT equality issues across the UK.
Today's amendment is an important milestone for tolerance and equality in Northern Ireland and I welcome it unreservedly.
An applicant will be eligible for a 'disregard' if the other person involved consented and was aged 17 or over at the time, and the conduct would not now constitute the offence of sexual activity in a public lavatory. The Northern Ireland Department of Justice must be satisfied that the conduct is no longer criminal.
Earlier today Mr Hopkins held discussions with Stonewall Chief Executive Ruth Hunt. This follows a recent meeting in Belfast with leading figures in The Rainbow Project in Northern Ireland to discuss issues of concern to LGBT people.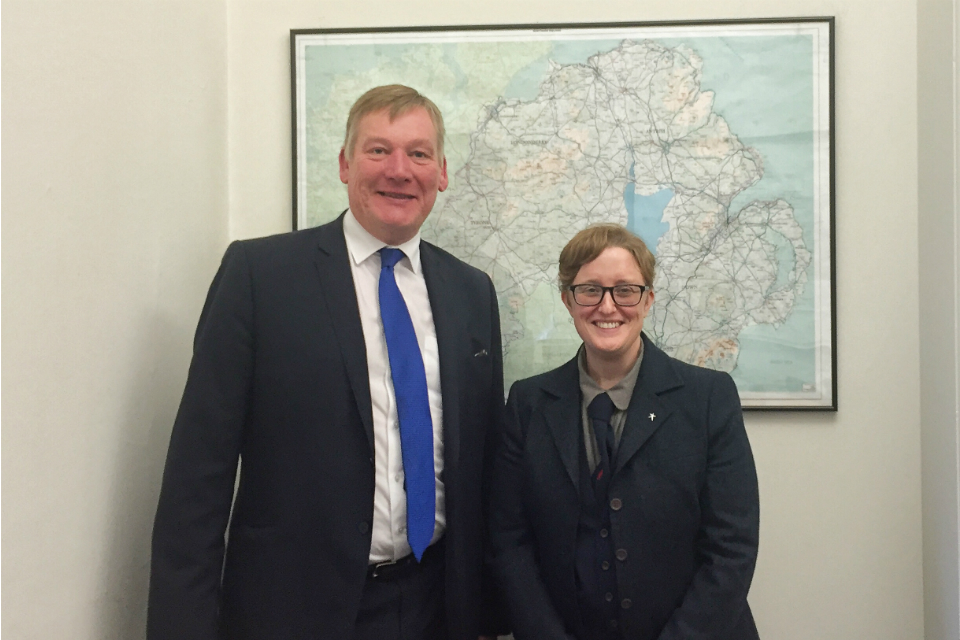 These are part of an ongoing series of community and voluntary sector meetings Minister Hopkins is undertaking across Northern Ireland.
Further notes:
The scheme is not yet operational but the Department of Justice will shortly be making details available.
A similar scheme operates for offences committed in England and Wales.
The service is free of charge.
Published 7 December 2016