Press release
Trustees respond positively to new version of core guidance
Analysis of the consultation on the revised version of The Essential Trustee (CC3) shows most trustees find it clear and helpful.
This news article was withdrawn on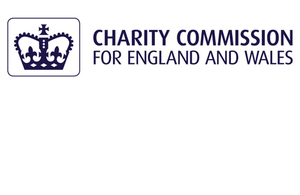 Responses to a new draft of the commission's core guidance, The essential trustee, have been overwhelmingly positive. A consultation analysis published today shows that most respondents who shared their overall impression of the revised the guidance said it was helpful and an improvement on the previous version (53 agreed it was an improvement; only 12 preferred the previous version (see endnote 1)).
Most respondents also agreed that the new explanation of trustees' duties is clear (63 said it was clear, 9 found it mostly clear, 13 said it was not clear).
The commission is especially pleased that individual trustees and charity staff were overwhelmingly positive about the guidance. The regulator says it will, however, take into account the concerns expressed by some respondents including sector umbrella bodies and advisers. The commission will develop a final version of the guidance for publication in the summer.
The commission is pleased with the high level of engagement with the consultation; the relevant pages on GOV.UK were viewed over 21,000 times; 64 responses came via the online survey and 50 responses were sent by email. The regulator also held a number of roundtable events to talk through the new approach with key stakeholders.
For the first time, the commission has published a consultation analysis in the form of annotated infographics, providing an at-a-glance overview of the responses it has received.
Jane Hobson, Head of Policy at the Charity Commission, said:
I am delighted that so many people have viewed the revised version of this crucial guidance and have shared their views as part of the consultation. It is clear that the revised approach is overwhelmingly welcomed by the people for whom it is designed - trustees.

We have published an innovative visual analysis, which provides an overview of consultation responses and explains how well the guidance has been received. We hope that readers find this helpful.

We are now considering the helpful and constructive feedback we have received, before publishing the final version later this year.
The regulator published the revised guidance for consultation in November 2014; the consultation ran until February 2015.
Ends
PR 19/15
---
Notes to editors
The Charity Commission is the independent regulator of charities in England and Wales.
Our mission is to be the independent registrar and regulator of charities in England and Wales, acting in the public's interest, to ensure that: * charities know what they have to do * the public know what charities do * charities are held to account
Endnotes
Not all respondents to the consultation answered all the survey questions or expressed views on the guidance overall; some commented only on specific aspects of the guidance.
Published 26 March 2015