Press release
Treating antibiotic resistant bacteria with NDM enzyme remains enormous challenge
PHE study shows that bacteria with the NDM resistance mechanism are only susceptible to 1 antibiotic with limited response to 3 others.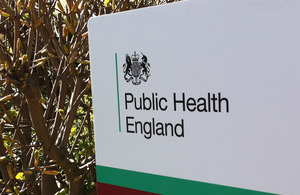 Bacteria with the New Delhi metallo-beta-lactamase or NDM enzyme remain susceptible to only one antibiotic known as colistin with only limited susceptibility to 3 others a study by Public Health England (PHE) has found. This means that infections caused by bacteria with this mechanism are very hard to treat.
This paper is published online in the Journal of Antimicrobial Chemotherapy.
The study reports on one of the largest collections of NDM isolates outside of the Indian subcontinent and analysed 326 bacterial isolates from 250 patients collected over 5 and a half years.
Most NDM-positive bacteria were resistant to all the carbapenem antibiotics tested. These are viewed as antibiotics of 'last resort' and limiting the spread of carbapenem-resistant bacteria is of paramount importance. NDM-1 is one of a number of different enzymes (carbapenemases), which can destroy these important medicines making bacteria resistant to most 'penicillin-like' antibiotics.
Another key group of antibiotics in clinical use are called aminoglycosides. But PHE's results showed that 234 of 306 (76%) of NDM-positive bacteria were also resistant to the 3 aminoglycosides tested (amikacin, gentamicin and tobramycin).
However, about 90% of the isolates were susceptible to colistin. This antibiotic was first developed in the 1950s and was in clinical use up to the 1980s. Because other newer antibiotics took its place widespread resistance has not developed. Unfortunately, as other antibiotics fail and this is used in their place, resistance will develop as this is a process of evolution and cannot be stopped.
Professor Neil Woodford, Head of the Antimicrobial Resistance and Healthcare Associated Infections Reference Unit at PHE, said:
Since it was the first recognised in 2008, the NDM resistance mechanism has spread around the world and into many different types of bacteria, which remain susceptible to very few antibiotics. This shows both the enormous international challenge in tackling antibiotic resistance and the gravity of the situation for treating serious infections.

Some affected UK patients had travel-related risk factors, but cases in the community setting show the potential for these resistant bacteria to spread even further. Everyone can do their bit to reduce the spread of bacteria, including resistant strains, by washing their hands thoroughly after using the toilet.
Most bacteria with the NDM enzymes were 'Klebsiella', followed by 'E. coli'. Most of us carry these bacteria harmlessly in our guts, but they can cause infections if they get into the bloodstream or urinary tract. There are a number of different resistance mechanisms and these make treatment much harder.
These gut bacteria can spread between people by the faecal-oral route, where the microscopic bacteria are transferred from the hands to the mouth. This can occur, for example, when people do not wash their hands properly after using the toilet.
NDM was first identified in the UK in 2008 in a patient who had travelled to the Indian subcontinent and had been hospitalised. Since then a number of other cases have had contact with travel to that area and had contact with healthcare although there are other cases with no documented travel history.
Information about travel history was known for only 101 of 250 (40%) of the cases. Of these, 53 of 101 (52%) had documented contact with healthcare services or travel to the Indian subcontinent, which is a recognised risk factor for acquisition of NDM bacteria, but 41% had no history of overseas travel. The remaining 7 had been to a number of other different countries.
Professor Anthony Kessel, Director of Public Health Strategy at PHE, said:
The results of this study are a stark reminder of the issue that we are facing with the growing problem of antibiotic resistance. Having only one antibiotic available for treating patients with this resistance mechanism and limited effectiveness with a further 3 represents a great challenge for the future of healthcare as we know it.

PHE has a comprehensive programme of work to tackle antibiotic resistance that contributes to the new cross-government national strategy. We are actively working with our stakeholders to address the issue of resistance head on as this is one of the most pressing healthcare issues of our time.
Ends
Notes to Editors
The paper can be found from the JAC website
This resistance mechanism was first seen in a patient who had travelled to New Delhi and had been hospitalised where they first started showing symptoms. It is thought to have been circulating in India since 2006 to 2007 and was described in a scientific paper in 2009.
In addition to the Indian subcontinent, another epicentre of NDM is suspected in the Balkans.
The first known UK isolate with an NDM enzyme was identified in 2008 and was from an 'E.coli' isolate from a hospitalised female with a history of travel to India.
The data showed that most UK cases were sporadic, with very few linked cases or outbreaks in the hospital setting, which shows the success of laboratory detection strategies and infection prevention and control procedures carried out by hospital staff.
Public Health England's mission is to protect and improve the nation's health and to address inequalities through working with national and local government, the NHS, industry and the voluntary and community sector. PHE is an operationally autonomous executive agency of the Department of Health.
www.gov.uk/phe Follow us on Twitter @PHE_uk
Infections press office
PHE press office, infections
61 Colindale Avenue
London
NW9 5EQ
Published 28 April 2014