Press release
Transport statistics 30 August 2012
Statistics release for local area walking and cycling, road traffic estimates, driver and rider test and instructor numbers.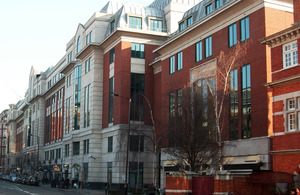 The Department for Transport has published the following transport statistics on:
See the statistics pages for details on all recent transport statistics releases.
These official statistics are published according to arrangements approved by the UK Statistics Authority.
Roads media enquiries
Media enquiries 020 7944 3021
Out of hours media enquiries 020 7944 4292
Switchboard 0300 330 3000
Published 30 August 2012