Press release
Transport statistics 3 November 2011
Statistical release about reported road casualties in Great Britain including provisional estimates for 2011.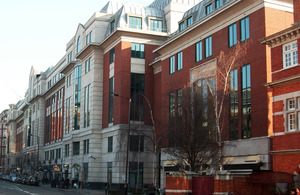 The Department for Transport has published the following transport statistics on:
See the statistics section for details on all recent transport statistics releases.
These official statistics are published according to arrangements approved by the UK Statistics Authority.
Published 3 November 2011