News story
Transport schemes helping to stoke engine for growth
Transport Secretary Patrick McLoughlin visits initiatives helping boost growth and securing jobs.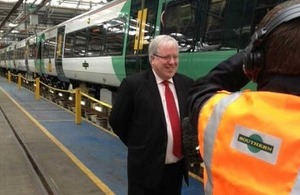 Transport Secretary Patrick McLoughlin has today (30 July 2013) visited a series of multi-million pound transport initiatives that are helping boost growth and securing jobs across the country.
With the government underlining its commitment to invest further in transport infrastructure during the recent Spending Review, the Department for Transport and wider industry are already delivering significant improvements to motorists, passengers and taxpayers.
Starting the tour at the launch of BMW's new i3 plug-in car in London, the Transport Secretary gave a keynote speech where he restated the government's continued support for low emission travel and the UK car manufacturing sector.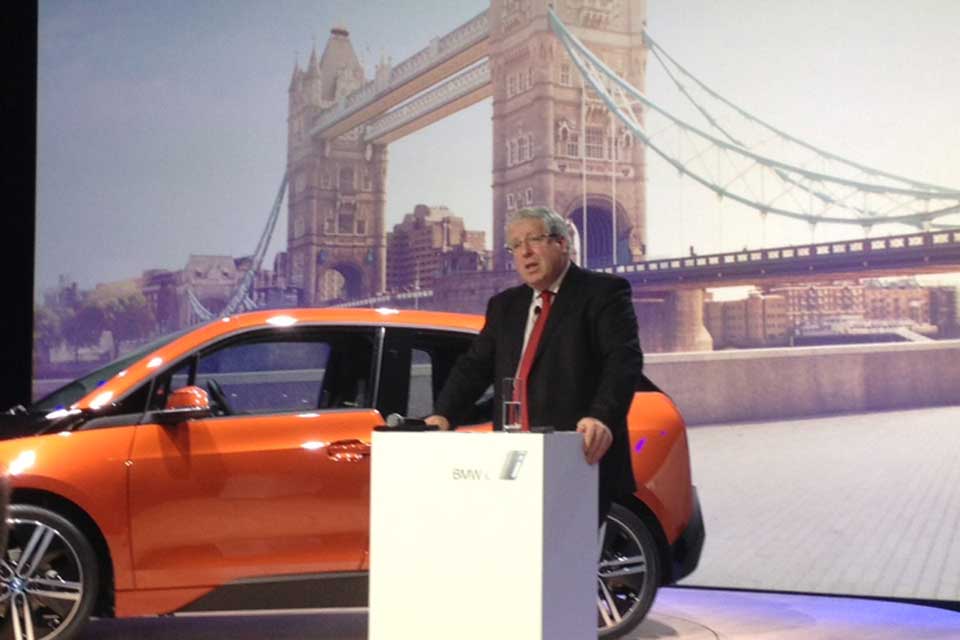 Shortly after he visited train operator Southern Railways' Battersea Depot to see the first of a new fleet of 130 British-built commuter trains. From December the new trains will improve travel on some of the capital's busiest commuter routes. He also welcomed today's news that a second order for an additional 116 carriages with Derby-based Bombardier had been signed.
He then went on to view work that is being carried out by the Highways Agency to tackle congestion and improve reliability on the M25, also viewing a scheme to improve the A23 and the site of planned improvement works on the M23.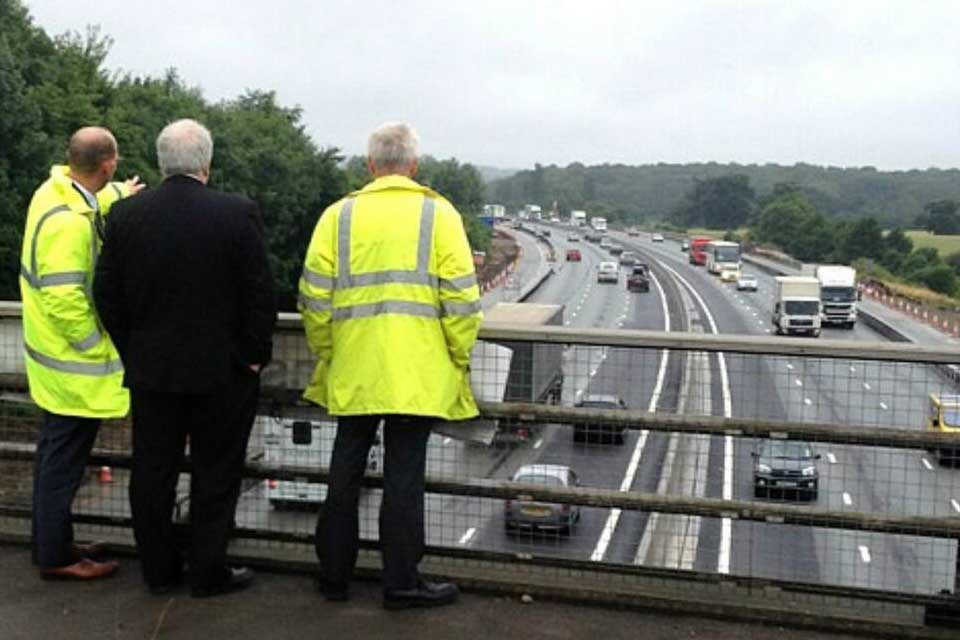 Transport Secretary Patrick McLoughlin said:
This government recognises the part that a strong transport system plays in driving growth and creating jobs and that is why we are making huge investments to transform the rail and road networks across the country.

At the same time it is also important that industry supports our vision and it is great to see a brand like BMW getting on board to drive forward the market for low carbon vehicles with the production of the i3.

Likewise, Southern is playing its part in delivering a first class rail network with the roll out of these new state-of-the-art electric trains. The fact that these trains are made in Britain is also great news for the economy.
Published 30 July 2013