Tourism strategy published
Plan includes proposals on bank holidays, visas and tourism sector training. An action plan to help the British tourism industry achieve …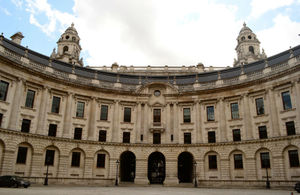 An action plan to help the British tourism industry achieve its potential as part of Britain's growth strategy has been unveiled by Tourism Minister John Penrose.
The strategy aims to exploit the opportunities of next year's Olympics and Diamond Jubilee to help attract an extra four million overseas visitors over the next four years, bringing in an extra £2 billion of spending and creating thousands of jobs.
Proposals include simplifying the process of getting tourist visas, helping to improve staff skills in the tourism sector and consulting on whether to lengthen the tourism season by moving the May Day bank holiday.
The Government has committed to helping the sector prepare for changes in technology and a task force, led by senior industry figures, will also be established to identify red tape holding back the industry.
"The UK tourism industry is very big business indeed," Mr Penrose said. "It generates £90 billion for the economy every year, employing 1.36 million people and supporting more than 200,000 businesses, large and small.  So it's no surprise that the Government sees it as a key element in our plans to grow the economy and get Britain back on its feet.  And by making the most of the Queen's Diamond Jubilee and the Olympics next year, the industry has a fantastic chance to step up a further gear and make an even greater contribution to our national recovery.
"The Prime Minister asked me last year to prepare a report on the industry and to set out positive steps that we could take to promote growth.  This strategy paper is the result - a simple blueprint of practical ideas that show what can be done when government departments and agencies work together towards a common goal. The next four years are set to be the most important and successful for this industry in more than a generation.  The challenge is huge, but the rewards for us all could be greater still."
Further information
Published 7 March 2011