Tourism Regulation Taskforce proposals published
Recommendations from independent panel for widespread deregulation of the tourism and hospitality industries.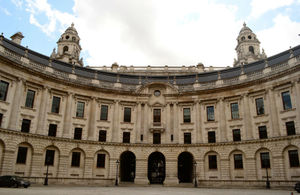 The proposals cover areas such as planning and use classes regulations, travel insurance, food labelling, health and safety rules, employment restrictions in the tourism sector, licensing and many other areas of concern to the industry, will now be considered across government.
The report (PDF 689kb) was commissioned by Tourism Minister John Penrose and prepared by an expert group under the chairmanship of Alan Parker CBE, President of the British Hospitality Association.
 
"The Prime Minister has said that 'a regulation should go … unless there is a clear and good justification for government being involved.' This will be our starting point and, although it's clear that not all that's been put forward will get through, I will now consult colleagues in Government to see what together we can achieve," said Mr Penrose.
Further information
Published 24 January 2012