Torchbearers and street route for Olympic Flame revealed
Thousands of people will take turns to carry the Torch around the UK.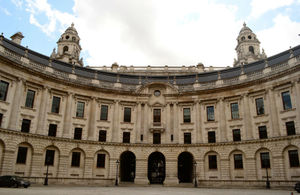 More than 7,300 inspiring people who will carry the Olympic Flame in the London 2012 Olympic Torch Relay have been named today.
London 2012 chiefs have also confirmed street-by-street detail of the route that will be taken through more than 1,000 villages, towns and cities across the UK.
The Torchbearers announced today include those nominated by members of the public, and they have been told when and in which community they will be carrying the Flame. More Torchbearers will be announced in the coming months.
In total, an average of 115 people a day will carry the Flame during its 8,000 mile journey around the UK before it arrives at the Olympic Stadium on 27 July during the Opening Ceremony. It will pass within ten miles of more than 95 per cent of the population.
Seb Coe, chair of the London Organising Committee of the Games (LOCOG), said: "Today we bring the Olympic Torch Relay to life, with thousands of inspirational people from all over the UK being confirmed as Torchbearers. We hope local communities come out and line the streets to cheer on the Torchbearers and celebrate the Olympic Games coming to the UK."
Culture Secretary Jeremy Hunt said: "The excitement will be increasingly infectious as people all over the UK now start to plan where they're going to go to see the Olympic Flame and cheer on local Torchbearers."
An online map shows details of the route around the UK with approximate start times for the Torch to travel through each community. Plans for the last two days in London will be confirmed in the next month.
As well as travelling by a variety of methods of transport, including boat, cable car and hot air balloon, the Olympic Flame will also pass many monuments and historic venues.
Further information
Published 19 March 2012