Top nurses announce new strategy to build culture of compassionate care across the NHS
A new 3 year vision and strategy, aimed at building a culture of compassionate care for nursing, midwifery and care staff, has been launched.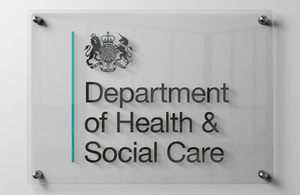 Called Compassion in Practice, the vision is based around six values - care, compassion, courage, communication, competence and commitment. The vision aims to embed these values, known as the Six C's, in all nursing, midwifery and care-giving settings throughout the NHS and social care to improve care for patients.
Actions include:
recruiting, appraising and training staff according to values as well as technical skill
regularly reviewing organisational culture and evidence for staffing levels
doing more to assess patients' experience
helping staff make every contact count for improving health and wellbeing
Around 9,000 nurses, midwives, care staff and patients were involved in the consultation process for the vision. It was drawn up by Jane Cummings, the Chief Nursing Officer for England (CNO), based with the NHS Commissioning Board, and Viv Bennett, Director of Nursing at the Department of Health.
Health Secretary Jeremy Hunt said:
"Ensuring that patients get the best possible care is a priority for this Government. Nurses play an important role in this which is why this announcement by nurse leaders is so important.

"We want to do all we can to support those who care for patients - and this new vision will help us do that. Nurses, midwives and care staff have one of the most demanding and sensitive roles in the NHS and social care, and they command our respect and support."
For more information you can read the full news story or read the  Compassion In Practice document.
Published 4 December 2012