Press release
Too many charities poorly managed
Outgoing Commission chief executive makes valedictory speech.
This news article was withdrawn on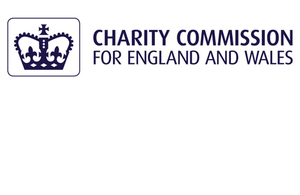 The outgoing chief executive of the Charity Commission is urging people to consider carefully how setting up a new charity will make a difference to their chosen cause.
Speaking at the Ascension Trust Practitioners Conference in Manchester, Sam Younger said that too many people set up a new charity before considering other ways of making an impact, and that this often leads to poorly managed charities.
Sam Younger said:
One of the great strengths of our society is the charitable instinct of its people. People identify a new need or a new way of addressing an existing need, and they use the vehicle of charity do to something about it. That has created the vibrant, diverse and dynamic charitable sector that touches the lives of all of us every day. But I would add a cautionary note. The Commission's experience is that many people set up a new charity without making sure they have identified an unaddressed need or found an innovative solution; without making an honest effort to establish whether another charity is already doing similar work. The result is duplication, inefficiency and, sadly, too many charities that are not managed well enough. As charities compete for resources and face ever greater scrutiny, I think we should be bolder in saying: not all of the charities the Commission registers end up making an impact. So I would urge anyone who wants to help others to ask: what difference will I really make by setting up a brand new organisation? In other words, to consider whether they might do a great deal more good by helping an existing charity.
He also urged charities to respond to public expectations by being transparent and accountable:
In all areas of life, the public expects access to more, and more accessible, data. Trustees need to respond to that. Trustees should ask themselves: 'what do our donors, our beneficiaries; our partners expect to know about our work?' Organisations - and charities are no exception here - sometimes fear that revealing too much exposes them to risk, for example to the risk that the information may be misinterpreted or misused. My experience is that the occasions where this is indeed the greatest risk are relatively rare. Failing to be transparent, allowing speculation to build, is often the greater risk, especially in the long term. My view is that so long as trustees have followed our guidance in making their decisions, they should, in most cases, feel able to be open and transparent about those decisions. And better still - share the information before they are asked in the first place.
In what was his last speech before leaving the Commission next month, Sam Younger also spoke of his concerns for the future of the regulator:
The Commission is not adequately funded and needs appropriate powers. As I prepare to leave the organisation I have led for four years, this is what worries me most. I do not worry about the strategic focus of the board or the commitment of staff. I worry that the Commission is being set up to fail because it is simply not given the tools it needs to do the job expected of it. And the reason I worry about this is that perceived failures by the Commission affect the charities we are tasked with regulating. I don't want to see public trust in charities decline or the quality of charity management suffer. I'm sure the government doesn't want that either. So I urge the government to act and I urge charities themselves to speak out in support of a strong, adequately resourced regulator.
Sam Younger was speaking at the Ascension Trust Practitioners Conference being held at Manchester Cathedral between 29 and 31 May.
His term of office at the Charity Commission ends on 30 June 2014.
Ends
PR 42/14
For press enquiries contact the press office.
Notes to Editors
The Charity Commission is the independent regulator of charities in England and Wales.
Our mission is to be the independent registrar and regulator of charities in England and Wales, acting in the public's interest, to ensure that:

charities know what they have to do
the public know what charities do
charities are held to account

Section 46 of the Charities Act 2011 gives the Charity Commission the power to institute inquiries. The opening of an inquiry gives the Commission access to a range of protective and remedial powers.
The Commission's decision to announce the opening of a statutory inquiry is based on whether it is in the public interest to do so and with consideration of our objective to increase public trust and confidence in charities.
Published 30 May 2014