Tokyo Conference on Afghanistan
The Tokyo Conference on 8 July intends to deliver much-needed aid commitments to ensure Afghanistan continues to develop long after 2014.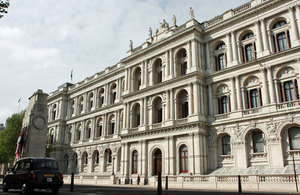 Representatives from about 70 countries and organisations are meeting in Tokyo to agree support for Afghanistan's development.
The Conference, attended by International Development Secretary Andrew Mitchell, follows the NATO Chicago Summit on 20-21 May where the international community demonstrated its continuing support to Afghanistan by agreeing future funding for Afghanistan's security beyond 2014.
Speaking ahead of the conference, Andrew Mitchell said the conference presented "the opportunity for a long term bargain between the international community and Afghanistan to deepen reform and build on the hard won gains secured through the bravery of our armed forces".
Taken as a package, the Chicago Conference, Tokyo Summit, US/Afghanistan Strategic Partnership Agreement, the UK Enduring Partnership Agreement and other bilateral agreements send a powerful message to the Afghan people, the Taleban and the region that we are there for the long haul.
The UK Special Representative to Afghanistan and Pakistan, Mark Sedwill, will also be attending the conference with Mr Mitchell. Here he writes about why the international community need to commit to Afghanistan.
Published 6 July 2012