Press release
Throat and liver cancer
Department of Health responds to statistics that show Britain has the highest rates of throat cancer in Europe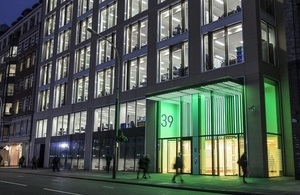 Statistics published by the World Cancer Research Fund and the British Liver Trust show that Britain has the highest rates of throat cancer in Europe and that liver cancer deaths have risen by more than 70 per cent.
In response, a Department of Health spokesperson said:
"We've seen a fall in the number of smokers but more needs to be done to maintain this progress and to tackle both obesity and alcohol consumption.
"There is increasing evidence that healthy lifestyles help cut the risk of cancers, which is an important reason the Government is helping encourage people to eat more healthily and exercise more.
"We have set out our new approach to improve public health in our Public Health White Paper, which we followed with our Tobacco Control Plan and last month's Call to Action on obesity. We will shortly be setting out how we will tackle all the health and social impacts of alcohol in our Alcohol Strategy."
Published 14 November 2011