News story
Three Big Lottery Fund board members appointed
Perdita Fraser, Elizabeth Passey and David Isaac will join the board of the Big Lottery Fund.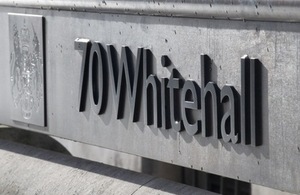 The Minister for the Cabinet Office Francis Maude has appointed 3 new board members to the Big Lottery Fund. They bring financial and voluntary sector experience and expertise to their roles.
About the new members
Perdita Fraser
Perdita Fraser is an angel investor and a partner at a clean technology consultancy firm. Perdita has wide range of experience in corporate governance and managing stakeholders.
Elizabeth Passey
Elizabeth Passey is Managing Director of Investec Asset Management. Elizabeth brings a strong background in financial and asset management.
David Isaac
David Isaac CBE is a Partner at Pinsent Masons LLP. David joins with experience from a number of high profile trustee roles and fund management.
Board membership
The 3 appointees will each take up their post on 1 June 2014 for up to 4 years, with the option of reappointment for a second term. They were appointed after an open recruitment exercise following the Office of the Commissioner for Public Appointments Code of Practice.
Anna Southall steps down as Vice-Chair of the Big Lottery Fund after 8 years in the role. She will be replaced by Tony Burton CBE who joined the board in 2012.
Minister for the Cabinet Office Francis Maude said:
The Big Lottery Fund plays a vital role in supporting a vibrant voluntary sector throughout the UK. I am confident that these 3 new additions to the board will bring a range of fresh new ideas, valued commercial acumen and a great deal of knowledge to the table. I wish them every success in their roles. I also want to thank Anna Southall for her ongoing commitment to the Big Lottery Fund over the past 8 years and to congratulate Tony Burton on his new role as Vice-Chairman.
Peter Ainsworth, Chair of the Big Lottery Fund said:
I am delighted to welcome Elizabeth, Perdita and David to our team, they bring an impressive mix of talents and skills that will further broaden the cross sectoral expertise of our board.

They are joining the Fund at a particularly exciting time when we have just embarked on a review for the development of our strategic framework between 2015 and 2021. I am looking forward to working with them during this important juncture as we develop our plans for the future.

We are also sadly saying goodbye to a long-standing Vice Chair, Anna Southall, as she steps down after 8 years with the Fund. Anna has supported both me and my predecessor, Clive Booth, as Vice Chair and also served as the Interim Chair in 2010 to 2011. I would like to thank her for the immense contribution she made to the Fund. I would also like to congratulate Tony Burton CBE, who is taking over from Anna as a Vice Chair.
The Big Lottery Fund is the largest distributor of National Lottery good cause funding. It aims to bring real improvements to communities and the lives of people most in need by making grants to health, education, environment and charitable causes across the UK. The board is responsible for the overall strategic direction of the Fund; making sure that it delivers its goals and has the advice and support it needs.
Published 28 May 2014