Thousands of patients with long-term conditions and dementia could benefit as GP contract proposals are unveiled
Changes to the GP contract will see millions of pounds redirected into better care for patients.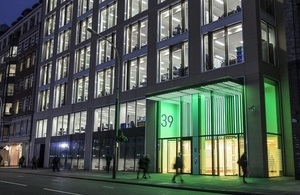 Thousands more patients will soon feel the benefits of better care at their GP surgery as an ambitious vision to improve the lives of people with long term conditions and people with dementia becomes a reality.
From April, changes to the GP contract, which have been announced today, will see millions of pounds redirected into better care for patients.
Money that was once given to doctors for performing routine office functions like record keeping will now be used to reward steps which directly support and benefit patients. This includes better control of blood pressure and cholesterol, to prevent heart attacks and stroke, and assessing patients at risk from dementia.
In total, £164 million will be pulled away from bureaucratic box ticking exercises and into better care.
Jeremy Hunt, Secretary of State for Health said:
Improving care for patients has always been my priority. The GP contract needs to change to make sure the excellent care enjoyed by some patients is more consistent across the country.
Providing better treatment for people with long term conditions helps save lives and I know GPs will rise to the challenge to make sure standards of care in this country are world class and continue to improve.
We have listened to GPs and stakeholders and made some changes to our proposals to reflect these views and now feel we are in the right place to go forward.
I am committed to ensuring that we improve quality of life for people with long term conditions – and I want GPs to lead this change from within their own practices.
Under the changes, GP practices will need to match the high quality care seen in the best performing practices by ensuring that more patients are offered the best standards of care in 20 key areas. These are areas that are known to have an impact on reducing avoidable deaths, for instance for people who have heart disease. This approach will be extended to other areas of care in 2014 so that even more patients benefit.
These changes could mean around 1.5 million more patients will get better care in 2013-14. This could reach as high as 3.5 million by 2014-15 and could help doctors go further in spotting early warning signs of illness. It should mean more patients get the right tests, treatments and medicines if they have diabetes, hypertension, lung disease, heart failure or arthritis. This care can not only improve the health of patients, it potentially save more lives.
GP practices will be rewarded for taking more proactive steps to identify people who may have dementia so that they and their families can receive earlier support. Rewards are also available for identifying and improving care for those people most at risk of avoidable emergency admissions to hospital.
Embracing technology as a way of championing better care will also be rewarded as GP practices will be paid for enabling patients to book appointments and order repeat prescriptions online.
The contract also incorporates the latest expert advice on the areas which will have the greatest impact on patient health. This includes improved support for cancer patients and those with depression, arthritis and diabetes.
All practices will receive a 1.32 per cent increase in current funding, allowing for a 1 per cent pay increase for GPs and practice staff, in line with public sector pay policy, and additional resources to cover non-staff expenses. There will also be a new £10 million investment in two new immunisation programmes.
Background information
For press enquiries contact the Department of Health Media Centre on 020 7210 5197.
Main changes
The Minimum Practice Income Guarantee will be phased out over seven years from April 2014 and the resulting savings will be used to increase capitation ('global sum') payments for GP practices. This will stop some GP practices receiving thousands of pounds more than others that care for a similar number of patients with similar patient needs - and distribute resources more equitably between practices.

Most of the recommendations by the National Institute for Health and Clinical Excellence (NICE) for improvements to the Quality and Outcomes Framework will be implemented in full. Implementation of two of NICE's recommendations will be deferred until April 2014 to allow more time for GPs to work with clinical commissioning groups to ensure the necessary referral services are in place.

QOF reward thresholds will be increased so that more patients benefit from the best evidence-based care that can help to save lives.

Organisational QOF payments will be discontinued, releasing £164m which will be used to help fund improvements in patient care through implementing the improvements recommended by NICE and paying for extra services from GP practices.

The extra services to be commissioned from GP practices will cover:
a more proactive approach to identifying people who may have dementia so that they and their families can get earlier support,
improving care management for seriously ill patients or patients at risk of unplanned hospital admission such as frail older people,
ensuring that patients can book appointments and order repeat prescriptions online.
establishing new arrangements to help monitor the health of people with long term conditions, for example using technology to help patients manage stable conditions without having to go to their GP surgery as often.
This means GP practices will need to provide better services for patients in these four areas to maintain the practice income that they have up until now received for demonstrating organisational best practice (e.g. good record-keeping). The NHS Commissioning Board will shortly be publishing more detailed specifications for these new schemes.

We are investing up to £10 million annually (depending on take up) to GP practices for two new vaccination programmes for rotavirus and shingles.

As a result of the decision that GP locums should be responsible for their own employer superannuation costs, the funding that PCTs have historically used to pay for these costs is being transferred to practices.

Five stakeholder organisations responded to the consultation and some changes have been made to the original proposals to reflect some of the issues raised.
What changes have you made to the proposals on which you consulted?
We have deferred implementation of the two NICE recommended indicators rewarding practices for referral to rehabilitation services (cardiac and pulmonary) until 2014/15. This will give time for clinical commissioning groups to ensure these services are available.

We are phasing in thresholds for two of the indicators (on physical activity) and giving a greater proportion of QOF funding to these and the new indicator on blood pressure control to recognise the initial impact on practice workload.

The NHS Commissioning Board has indicated that it intends to adapt some elements of the new enhanced services to ensure that they are implemented in a phased way.

For 2013/14, the scheme to promote earlier diagnosis of people with dementia will focus on patients who have a higher risk of dementia because of their clinical condition (e.g. vascular disease or a long-term neurological condition). The scheme to promote greater use of online services will focus on booking appointments online and ordering repeat prescriptions online.
Published 18 March 2013