World news story
This Remembrance Day, wear your poppy with pride in Austria
This was published under the 2010 to 2015 Conservative and Liberal Democrat coalition government
Royal British Legion Appeal poppies available from the British Embassy in Vienna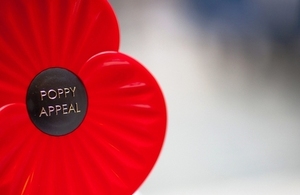 Remembrance Sunday marks the end of the First World War and falls on the Sunday closest to Armistice Day in 1918. It is a day to commemorate the sacrifice of the fallen soldiers in all conflicts and this year will be held on 9 November. Led by the ceremony at the Cenotaph war memorial in London, communities all over the United Kingdom and throughout the Commonwealth come together in support of friends and family of those who have served and currently serve their country in the Armed Forces and to remember those who gave their lives.
After the First World War, poppies grew in abundance across the ravaged fields of Europe. The deep red of the flower came to symbolise the fallen soldiers on all sides of the conflict. Currently, in the moat of the Tower of London, 888,246 ceramic poppies are being planted with each poppy representing a British military fatality during WW1.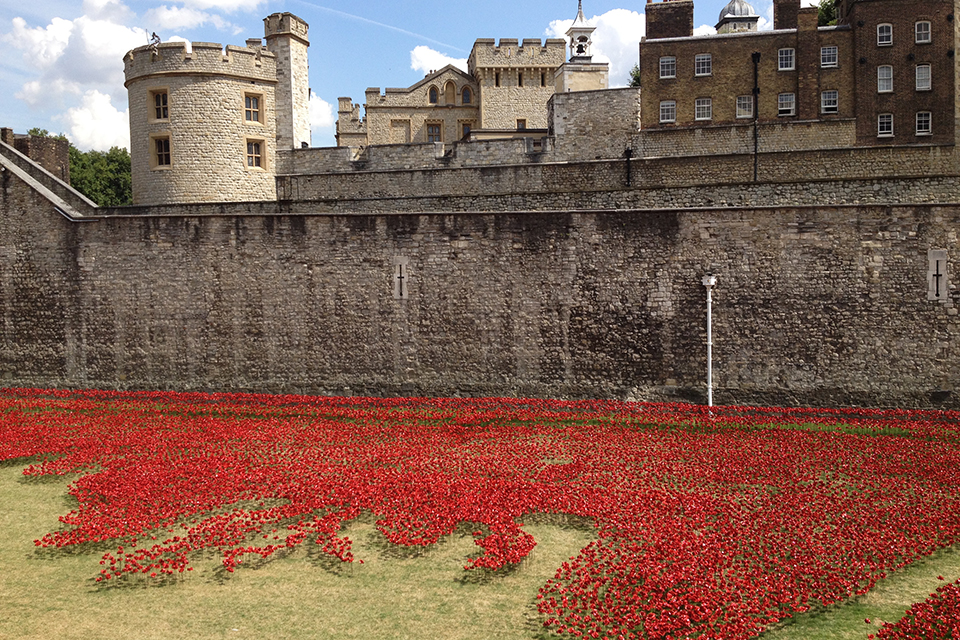 The Royal British Legion is a leading charity investing in the welfare of soldiers, veterans and dependants and holds an appeal each year to support their work. Over 45 million lapel poppies, wreaths and sprays will help raise millions of pounds enabling the charity to continue its vital work.
Earlier this year Ambassador Susan le Jeune d'Allegeershecque planted poppies on the grounds of the British Embassy in Vienna to commemorate the centenary of the outbreak of the First World War. Posts around the world are marking the event in different ways, but all are adding the poppy to their social media profiles as a symbolic gesture.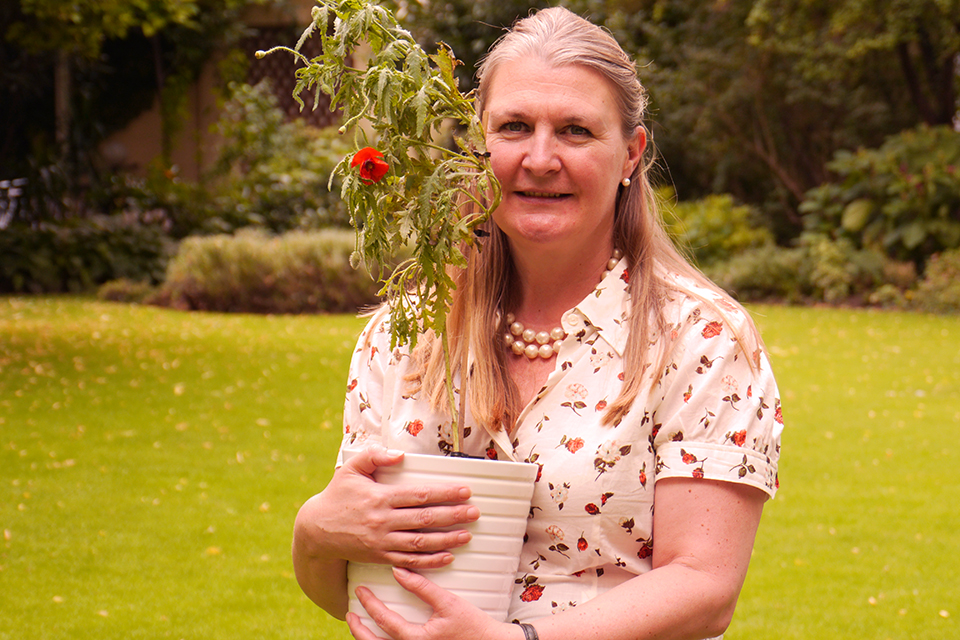 You can make your own charitable donation and collect your poppy from 1 November from the British Embassy Vienna reception.
Document information
Published: 3 November 2014