News story
The Welsh Cavalry swap Scimitars for jungle boots
B Squadron of 1st The Queen's Dragoon Guards, 'The Welsh Cavalry', swapped their Scimitar vehicles for jungle boots to take part in warfare training in Brunei.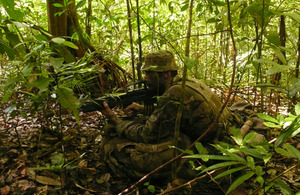 It's 50 years since the Indonesian-Malaysian Confrontation when 1st The Queen's Dragoon Guards operated in the jungles of Borneo. B Squadron were therefore keen to get to grips with the challenging environment in Brunei on Exercise Rukh Eagle.
Under a joint defence agreement between Brunei and the United Kingdom, MOD has a small garrison of just over 2,000 people centred around 2nd Battalion The Royal Gurkha Rifles (2 RGR).
B Squadron's training for the exercise took place in slightly different conditions to those associated with the jungle.
Using Sennelager training area in Germany, in mid-winter, with accompanying snow and ice, was a world away from the 30-degree heat and 90% humidity that they would encounter in Brunei itself.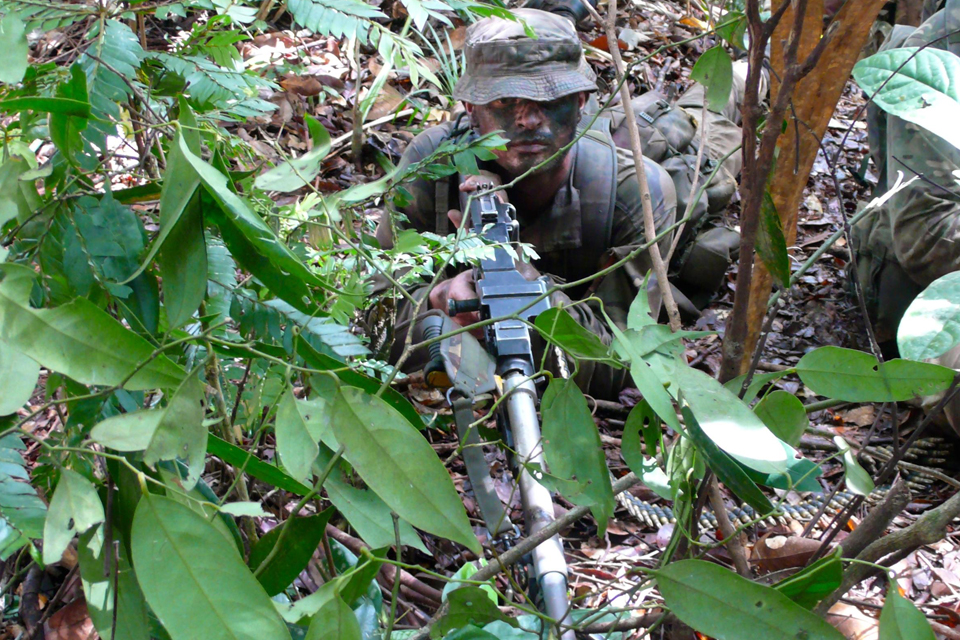 Major Simon Farebrother explained:
The aim of Rukh Eagle was to develop the soldiers' core dismounted skills in the most challenging of environments, but also to provide a retention-positive experience.
The training started with the basics such as navigation and general survival before progressing to conducting close target reconnaissance (CTR), ambushes and a troop attack in what is arguably the toughest type of terrain to fight and survive in.
The jungle environment provided a new challenge for both senior soldiers and those who had just arrived from training establishments; it was not long before the officers and soldiers of 'The Welsh Cavalry' really understood the importance of self-administration and basic skills to survive in the jungle.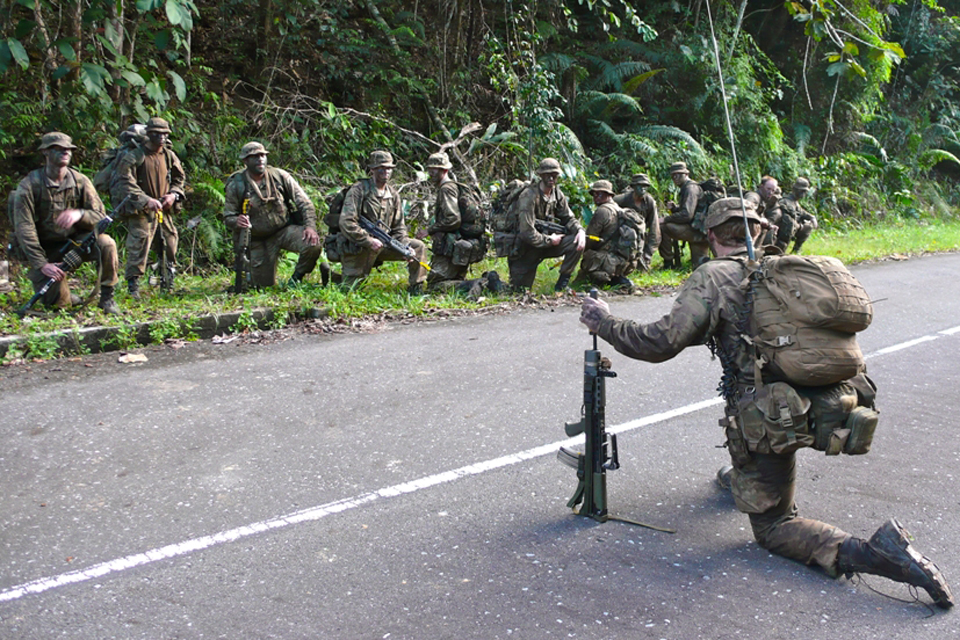 Trooper Thomas Warner, from Port Talbot, joined the regiment in 2010 and served on Operation Herrick 15. He said:
The physically-demanding terrain and the excessive heat were the most challenging part of Exercise Rukh Eagle.
Without doubt the best part was the feeling of accomplishment after completing a tough dismounted exercise alongside Recce Platoon from 2 RGR.
Trooper Rhys Jones, from Whitchurch in south Wales, said:
Nothing could have prepared me for the jungle; working hand-in-hand with the Gurkhas completing tasks such as ambushes, CTRs and section attacks was extremely rewarding and has no doubt made me a better all-round soldier.
The stories from the jungle will be with me for life, and I look forward to telling a few in my local.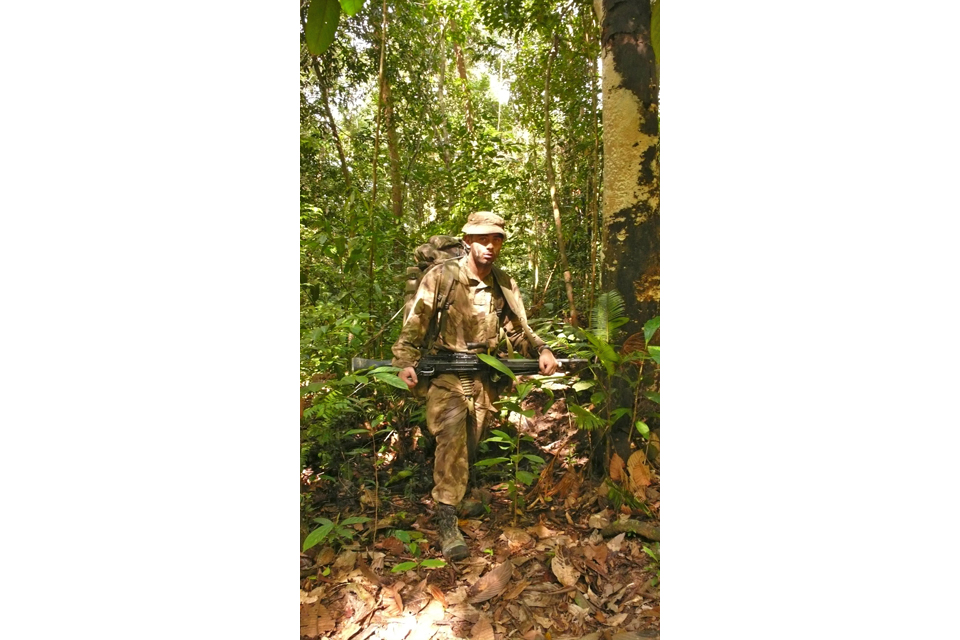 Both troopers agree that their new-found jungle skills have made them the focus for those who have not benefited from training in such tough conditions.
Trooper Jones concluded:
I have senior troopers come up and ask for advice about where it is best to put kit in their Bergen (backpack) and other such questions.
Those who did not go to the jungle can see that the tough jungle environment has helped sharpen my basic skills to the next level.
The Queen's Dragoon Guards are a brigade reconnaissance regiment based in Sennelager, Germany, and are part of 20th Armoured Brigade.
They are due to rerole to 'Light Cavalry' and move to Swanton Morley in Norfolk as part of the Army 2020 restructuring exercise.
Published 7 March 2013