News story
The VMD's new Director of Authorisations: Dr Marie-Odile Hendrickx
Announcement of the new Director of Authorisations at the Veterinary Medicines Directorate.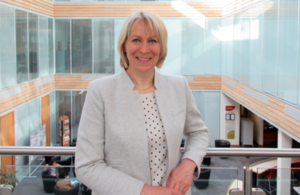 The Veterinary Medicines Directorate (VMD) is pleased to announce that the new Director of the Authorisations Division is Dr Marie-Odile Hendrickx.
Marie took up her position on 5 May.
Since 2003 Marie has been the Head of the EU Pharmacovigilance group within the animal health company Zoetis. Before this she was a Director of Regulatory Affairs at Merial in France between 2002 and 2003. Her previous roles include: Senior Principal Regulatory Scientist (1998 to 2002) and Principal Clinical Research Investigator (1990 to 1998) at Pfizer Animal Health UK.
Prior to joining the pharmaceutical industry, Marie was a veterinary surgeon in a mostly small animal practice near Brighton(1988 to 1989).
Marie has a Veterinary Degree, is a Member of the Royal College of Veterinary Surgeons and has certificates in Pharmacovigilance and Management.
Published 20 January 2015