Exhibition opens to the public today at Tate Britain.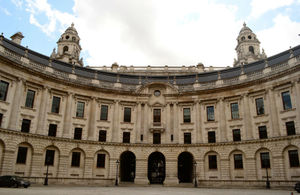 The exhibition features works from the four shortlisted artists who include: painter Dexter Dalwood; sculptor and sound artist Susan Philipsz; film-makers and collaborators The Otolith Group and painter and sculptor Angela de la Cruz.
The judges for this year's prize are novelist Philip Hensher, curator Polly Staple, Arts Council England's executive director, Andrew Nairne and  Isabel Carlos, director of the Centro de Arte Modern Jose de Azeredo Perdigao, Lisbon. They are chaired by Tate Britain's director Penelope Curtis and the winner will be announced on 6 December 2010.
About the Prize
Now in its 26th year, the Turner prize is one of the world's most recognised and prestigious awards for contemporary art. The prize is awarded to an artist under 50, born, living or working in Britain for outstanding work staged in the previous year. The Turner prize has played a significant role in provoking debate about visual art and the growing public interest in contemporary British art.
The exhibition runs until 3 January 2011 and bookings can be made online.
Published 20 May 2012