Press release
The Secretary of State for Northern Ireland invites applications for appointment as a member of the Parades Commission for Northern Ireland
Appointment to the Parades Commission for Northern Ireland.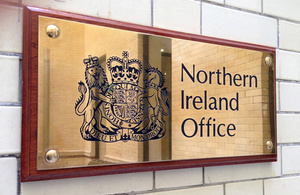 Further details of the responsibilities, personal qualities and competencies required are contained in the information pack, which can be found and downloaded by visiting the public appointments website.
Application material can also be obtained by telephoning 028 9076 5497, text phone 028 9052 7668 or email PCNI2013@nio.x.gsi.gov.uk
Closing date for applications is 5.00pm Friday 5 April 2013.
The department's public appointments processes are conducted in accordance with the Commissioner for Public Appointments Code of Practice.
Published 13 March 2013