News story
The Prime Minister reappoints Trustee to the Board of the National Portrait Gallery
The Prime Minister has reappointed Allegra Berman to the Board of the National Portrait Gallery for 4 years from 1 August 2015.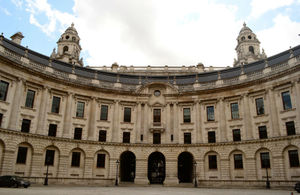 C. Allegra Berman is an Investment Banker at HSBC. She is Global Head of Public Sector Banking, responsible for the delivery of all of HSBC's products and services to governments and government-related institutions globally.
Allegra has been involved in fundraising events, both from a corporate and personal perspective. Many of these events have been for the National Portrait Gallery.
Allegra has won numerous industry awards and has been featured in the Financial News "Top 100 most influential women in Finance" for several years and was also recently listed in the top 30 most powerful women under 45 in the UK by The Times Magazine.
Published 5 August 2015