News story
The Prime Minister reappoints a trustee of the National Portrait Gallery
The Rt Hon Theresa May MP has reappointed Dr Andrew Roberts for a term of four years, ending on 31 May 2021.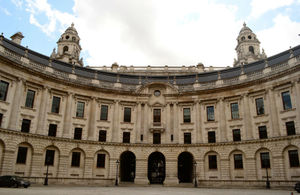 Dr Andrew Roberts
Andrew Roberts took a first in modern history from Caius College, Cambridge. He has written several books, including The Holy Fox, Eminent Churchillians, Salisbury: Victorian Titan (which won the Wolfson Prize) Napoleon and Wellington, Hitler and Churchill, Waterloo: Napoleon's Last Gamble, A History of the English-Speaking Peoples Since 1900, Masters and Commanders: How Roosevelt, Churchill, Marshall and Alanbrooke Won the War in the West 1941-45 (which won the International Churchill Society Book Award), and The Storm of War: A New History of the Second World War (which won the British Army Military Book of the Year Award).
Dr Roberts sits on the boards or advisory councils of a number of think-tanks and pressure groups, including Policy Exchange, The Centre for Policy Studies, The Canadian Institute for Jewish Research, The UK National Defence Association, The London Jewish Cultural Centre, and Intelligence Squared US's Intelligence Council. He holds an honorary doctorate from Westminster College, Missouri. He is a Director of the Harry Guggenheim Foundation in New York, a founder member of President Jose Maria Aznar's Friends of Israel Initiative.
Trustees of the National Portrait Gallery are not remunerated. This reappointment has been made in accordance with the Cabinet Office's Governance Code on Public Appointments. It is a requirement of the Code that political activity by those appointed is declared. Dr Andrew Roberts has declared that he has spoken for the Belgravia Conservative Association and is President of the Cambridge University Conservative Association.
Published 21 April 2017